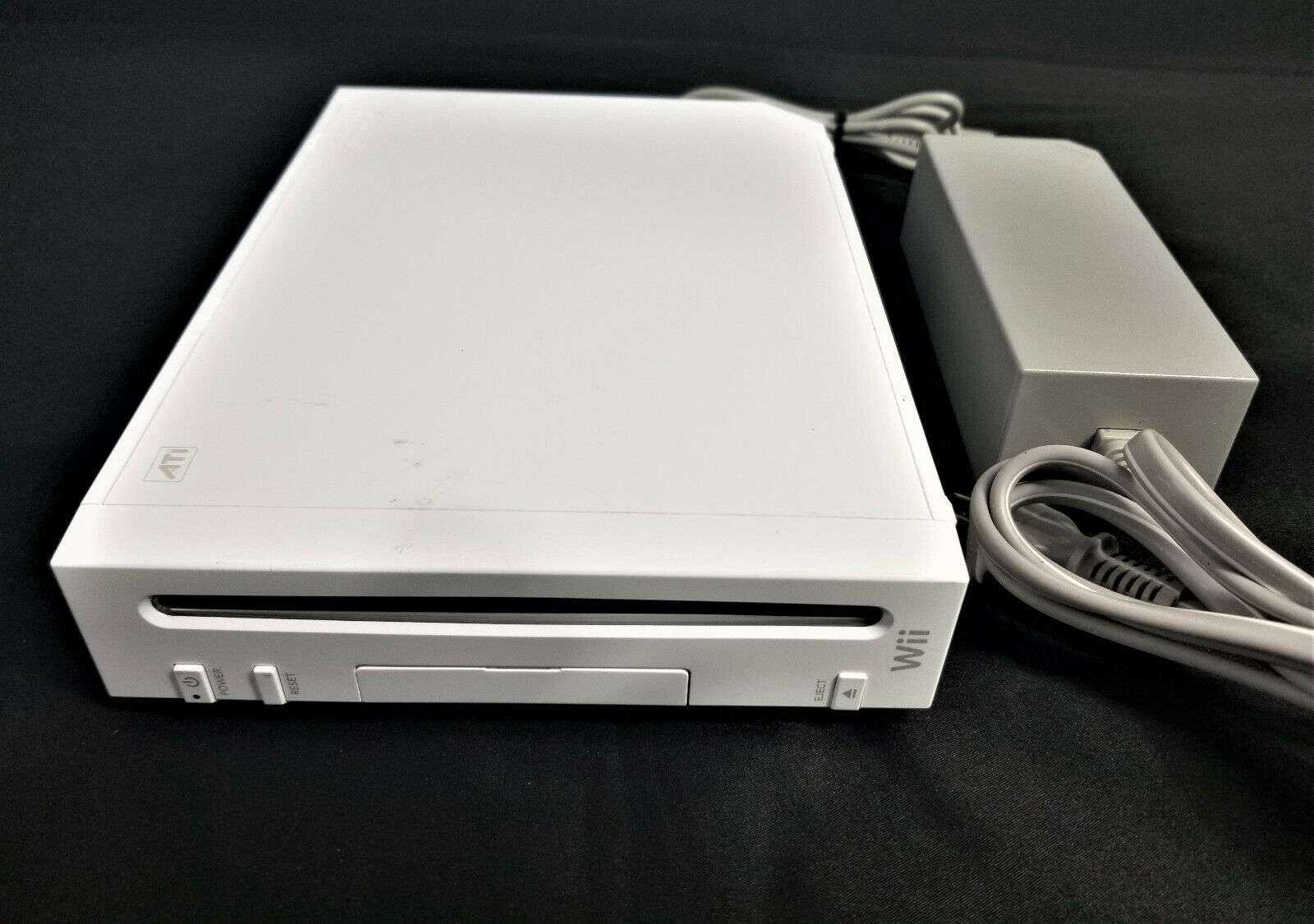 Price: 64.05 USD
Classic Nintendo Game:
Wii Nintendo CONSOLE + ADAPTOR -ONLY (RVL-001) | READY FOR PLAY
Title: Wii Nintendo  CONSOLE + ADAPTOR -ONLY (RVL-001) | READY FOR PLAY

Item Attributes
Brand: NITENDO

Model: RVL-001

**REUSE is the highest form of recycling, I take GREAT pride in finding new homes for USED items**
ITEM CONDITION:

Pictures are an integral part of this description, please use them to make your OWN judgement before you bid, make an offer or buy

Item is Pre – owned and in Used Condition, Item has been tested and is fully functional

Cosmetically; the item may show some scarf marks, dents and dings, some discoloration and, or scratches from previous use
***ONLY the Console and Adapter. NO other accessories are included

RETURN POLICY
My goal is to offer 100% customer satisfaction, but I' am mindful of SCAM too.
Please send me inquiries about anything that you might not understand, skeptical or one that I could have missed in the pictures or the description about the item before you Bid, make an offer or purchase

If you changed your mind about an Item, please use the eBay return system to get a full refund.
I will accept returns within 14 days of delivery. After 14 days and up to 30days, a 10 percent restocking fee will be charged.
Please note that I will test all Items returned and impose a customer fee equal to 20 percent of the product sales price if the customer lied about the condition of the Item.
If the Item returned damaged due to misuse or missing parts, the customer will be charged a higher restocking fee.
I will not accept returns after 30days of receipt of the item.
FAST SHIPPING
Item ships same or within one business day.
ATTENTION INTERNATIONAL CUSTOMERS
Please provide a complete physical address in English, with a valid phone number, Email and valid Contact name for Delivery.
Shipping fees are charged during eBay Checkout. Duties and Taxes, if applicable, are charged by your local government, and will be collected by the shipper at the time of Delivery. Please expect a phone call or email from the shipper to arrange delivery and collection of Duties and VAT/sales tax.