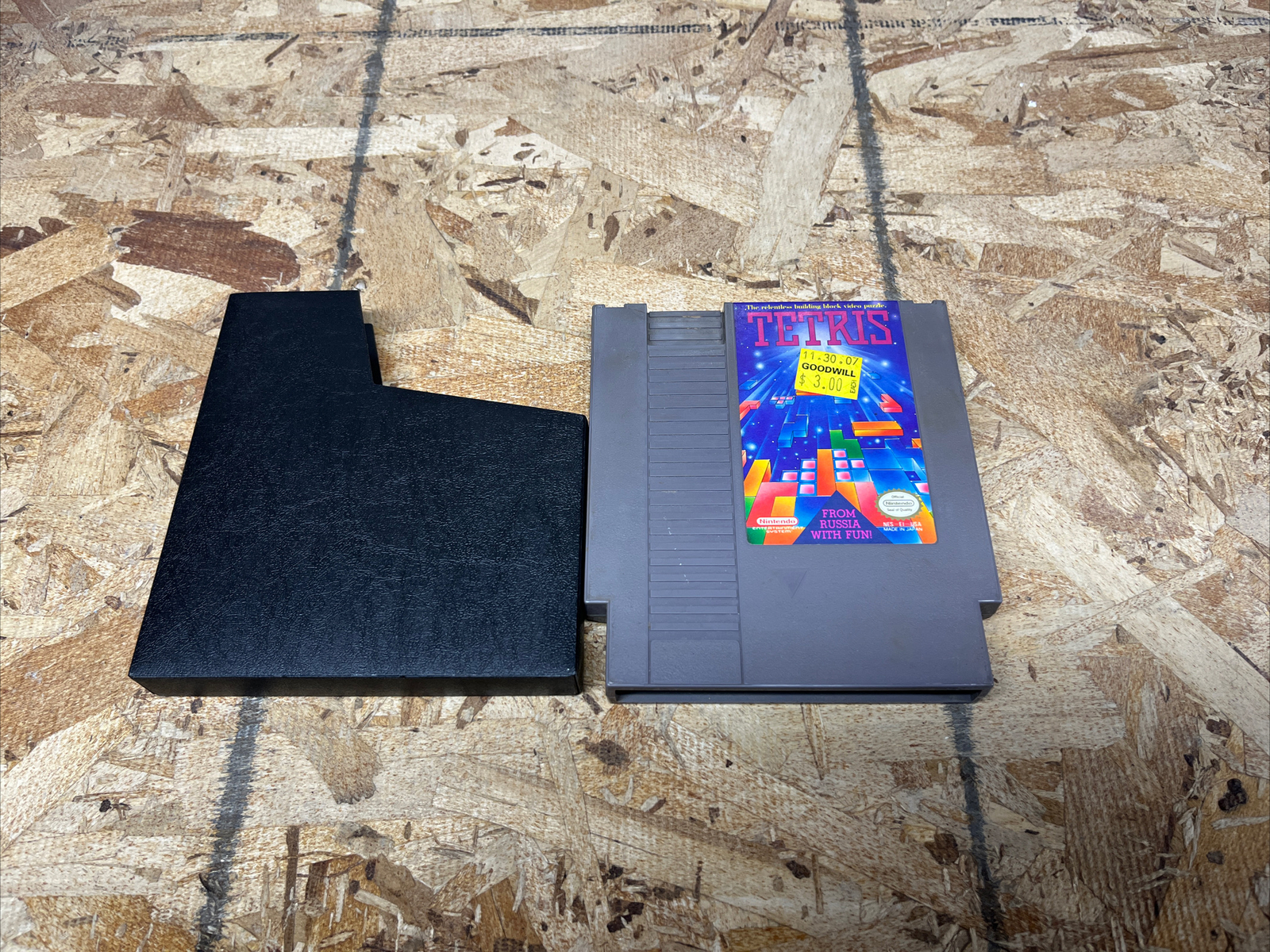 Price: 18.00 USD
Classic Nintendo Game:
Tetris (Nintendo NES, 1989) With game sleeve
"Game cartridge only. Original and authentic. Cleaned, tested, and guaranteed to work!"
These are not stock photos! Provided pictures are of the item that you will receive.
 Please refer to provided photos above for over all item condition.
Product offered by
 CHIEF–GAMING, LLC
This item has been cleaned, tested and is backed with a 30 day free return warranty! 
Buyers please note Pre-Owned Games: 
Ø    All items are NTSC and are made to work in the United States and Canada.
Ø    Games that come with downloadable content may have already been redeemed.
Ø    Games may not be in there original case/box or include there original manuals/inserts see photos.
Ø    30 day money back guarantee on all products.
Shipping
Ø    All orders ship same day Monday-Saturday.
Ø    All orders ship with Tracking Numbers.