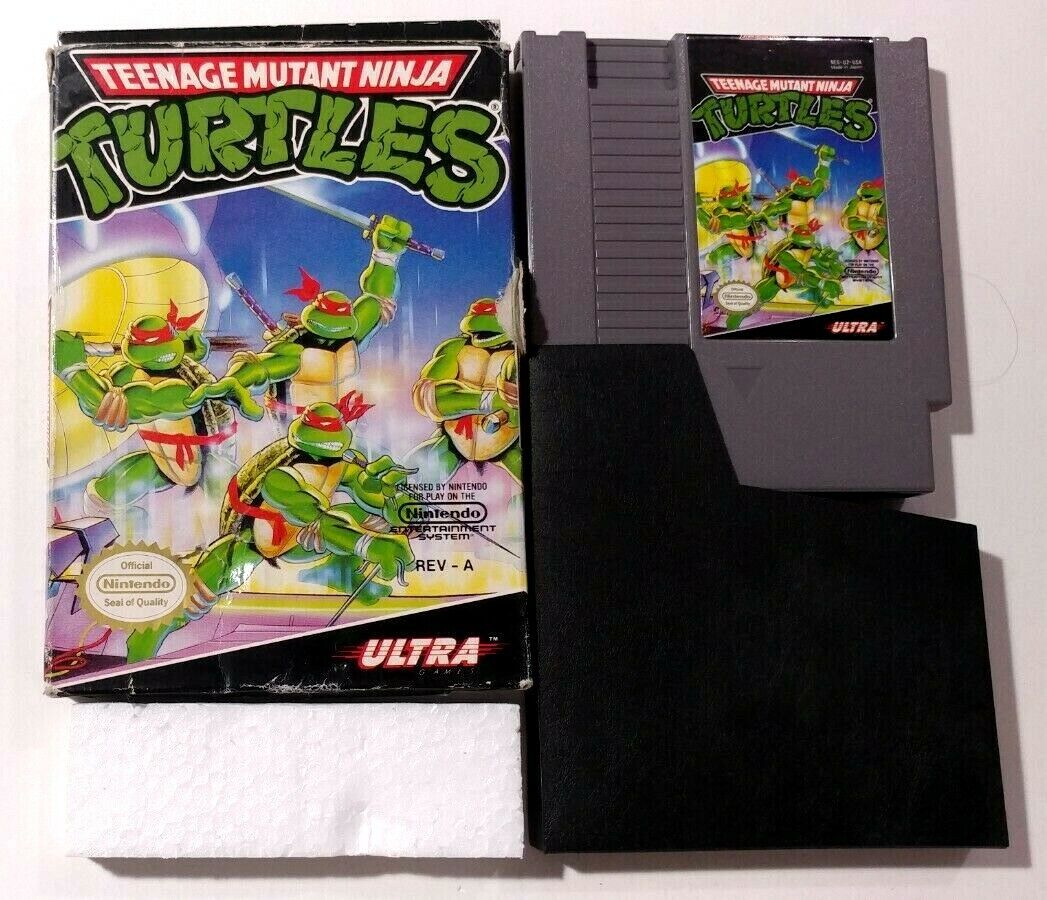 Price: 34.49 USD
Classic Nintendo Game:
Teenage Mutant Ninja Turtles (Nintendo NES, 1989) *No Manual* Authentic Tested!
Comes with the authentic Game Cart, Dust Sleeve, Foam Insert and Box – no Manual.
Cart has been cleaned and tested working on my personal NES. Cart has been photographed taken apart to prove it's authenticity.
Condition of the cart is good – there is some minor scratching visible on the plastic, label or contacts, but is otherwise working fine.
Condition of the Box is acceptable – There is a tear along the front and right side of the box. There is another tear in the front of the box on Raphael's right leg. A third tear is along the edge between the front and left side of the box where the top flap tucks in. There is wear along the edges and corners. Please see photos for more details.

Please note that I do NOT ship internationally, and generally I do NOT accept offers.
Shipping is done via First Class Service within 24 hours of verified purchase, barring weekends or holidays.
Thank you for checking out my listing, and happy shopping! 🙂