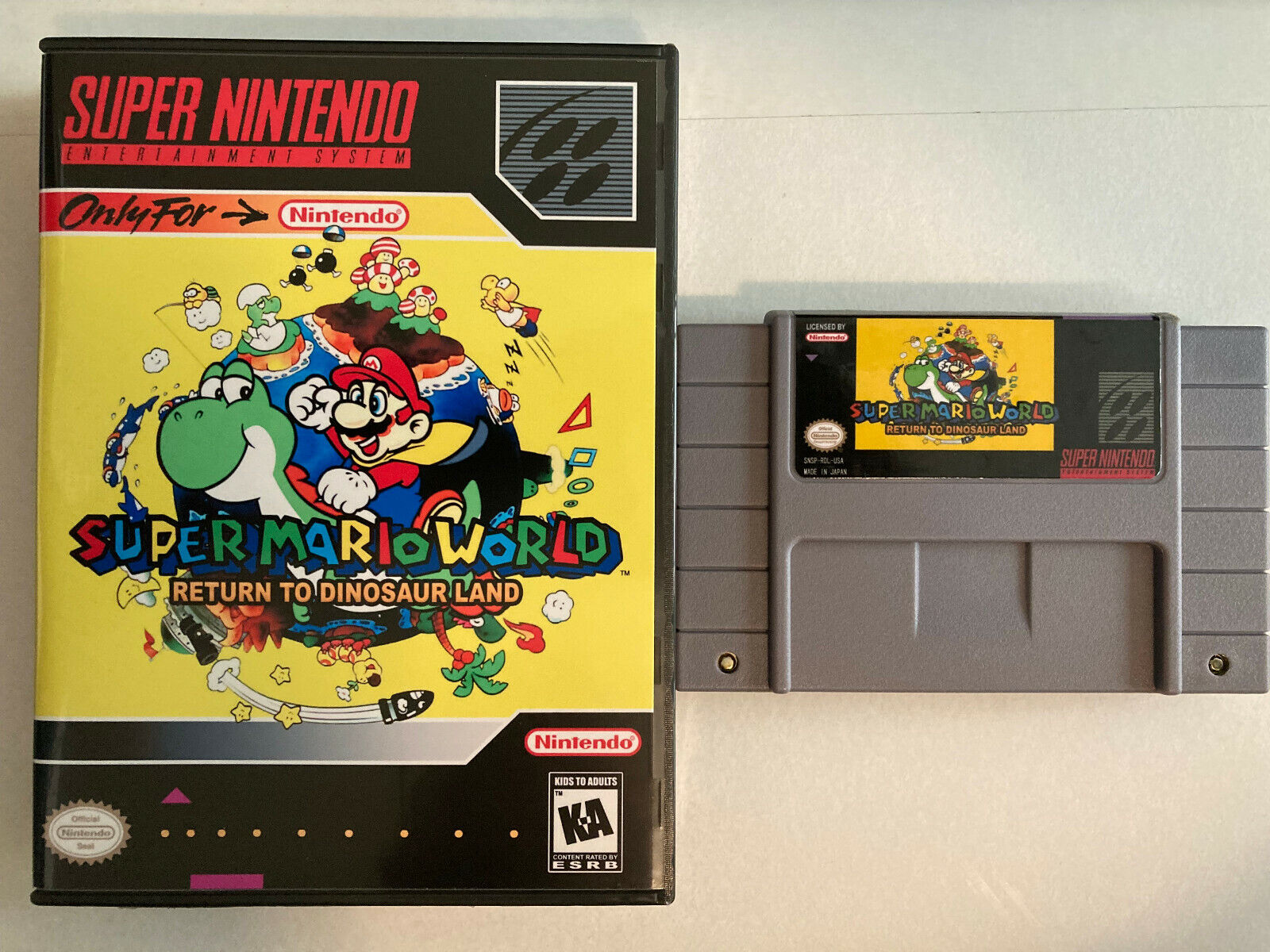 Price: 29.99 USD
Super Mario World: Return to Dinosaur Land (NTSC-US) Super Nintendo SNES
Ships from the US within 1 business day!  This is not a Chinese drop shipper listing.
Super Mario World: Return to Dinosaur Land is a romhack based on Super Mario World.  Unlike many other hacks of this title, this is designed more like a sequel than a hardmode (or kaizo mode).  It focuses on designing new levels and themes, rather than adding new mechanics or trying to murder the player at every turn.  The game offers a battery backed save function and the battery has been tested.  In the future if the battery dies, the board was designed to be able to easily replace the battery without any soldering required.

Each cartridge is put through an automated test before shipping which validates the data on the cartridge and tests that save data (if the game allows saving) can be written and read back properly.  We offer a no hassle return or exchange policy if you encounter any problems.
The game has been tested on the following:
✔️ NTSC-US region Super Nintendo Console
✔️ Analogue Super Nt console
❓/❌ Retron 5 emulator based console *
* Due to inconsistencies found between different releases of the Retron 5, we cannot guarantee the game will work on the console.  It should be assumed it will NOT work and you should not buy this if a Retron 5 is your only way of playing SNES cartridges.