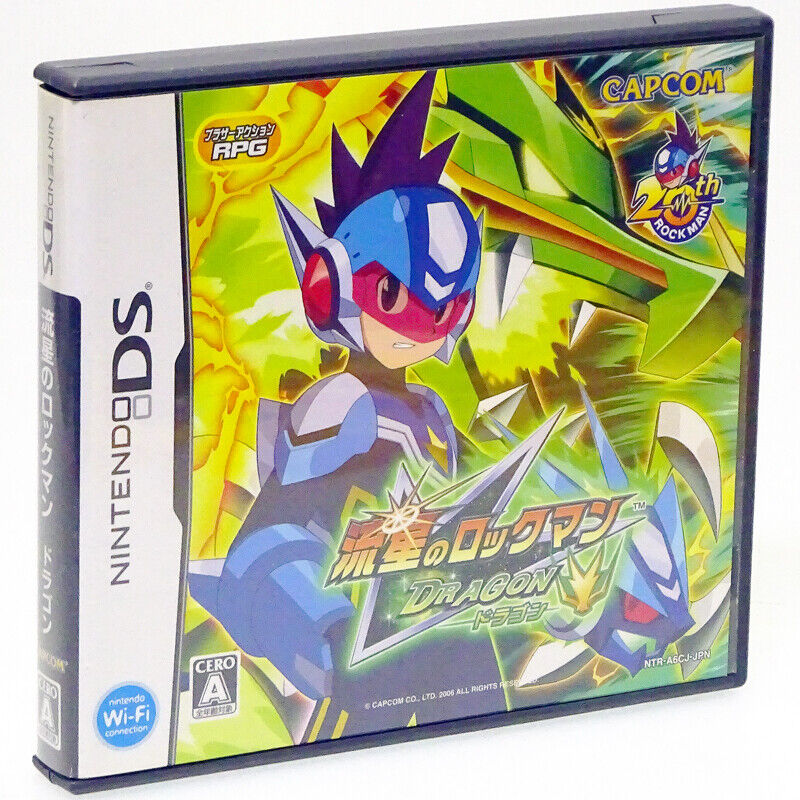 Price: 21.99 USD
Classic Nintendo Game:
Ryusei no RockMan Dragon Mega Man Nintendo DS Japan Import CAPCOM Complete



Come on My Shop Page 

Hello 🙂

Welcome to the s8c Collection world. 

Japanese Deep Video Game Shop !!

Ships to countries around the world.

If you buy Combining items, you can send them with great discount on shipping.

It's very affordable & Saved shipping !
 Item Condition Information
I only sell items in my ownerd real shops & warehouses.
Therefore, Please check the condition of the product with the picture posted.
there are many correct and large images in kind.
Please don't worry.
Whenever there is a particular problem with an item, 
we write it down in the condition description. 
Please pay attention to it.
Also, you must know technology to let Japanese Game Software work with 
Console of a country of oneself.
Video System, Region, voltage, NTSC, PAL, 100v, 200v …. etc
If there is a part to be worried about, please do not hesitate about a question.
will ship to the countries of the world.
My EBAY auction is very large.
If you buy a lot, you can send it in a batch, so you can save it with a saved fare.
Check the table below for details.
 International Buyers Note
Fees such as import duties and taxes are not included in the item price or shipping charges.
These charges are the responsibility of the buyer, not us sellers.
Please consult with your country's customs to determine what these add costs will be prior to bidding & purchasing.
We try to make sure that they don't happen, but we can't guarantee it.
These charges are typically collected by the shipping freight (delivery) companyor when the goods are picked up. 
Please do not confuse it as it is not an additional shipping charge from us.
I myself am collecting retro video games in Japan.
Want to encourage collectors in the worldof retro video games 🙂
The must have for your collection !
All item is an All ORIGINAL JAPANESE VERSION.
In addition, we don't handle fake products !!
Please obtain a rare item in Japan.
Sadly, the amount of people who aren't paying after
a successful bid is increasing recently. Please honor
your payment in the week following end of the auction.
If you don't intend to buy the auctionned item, please
don't bid at all.
If ever a bidder isn't paying for a item he won, negative
feedback with be given to the user, and no business will
be made with him in the future.
International buyer are gladly welcome!
If you have any question about the auctionned item, feel free
to ask. I'll try as much as possible to answer requests.
However, please understand that I'm communicating using
translation software. Therefore, when e-mailing me, try
to take care about punctuation. I'm very poor in English 🙁
Good Luck All Buyer!!!