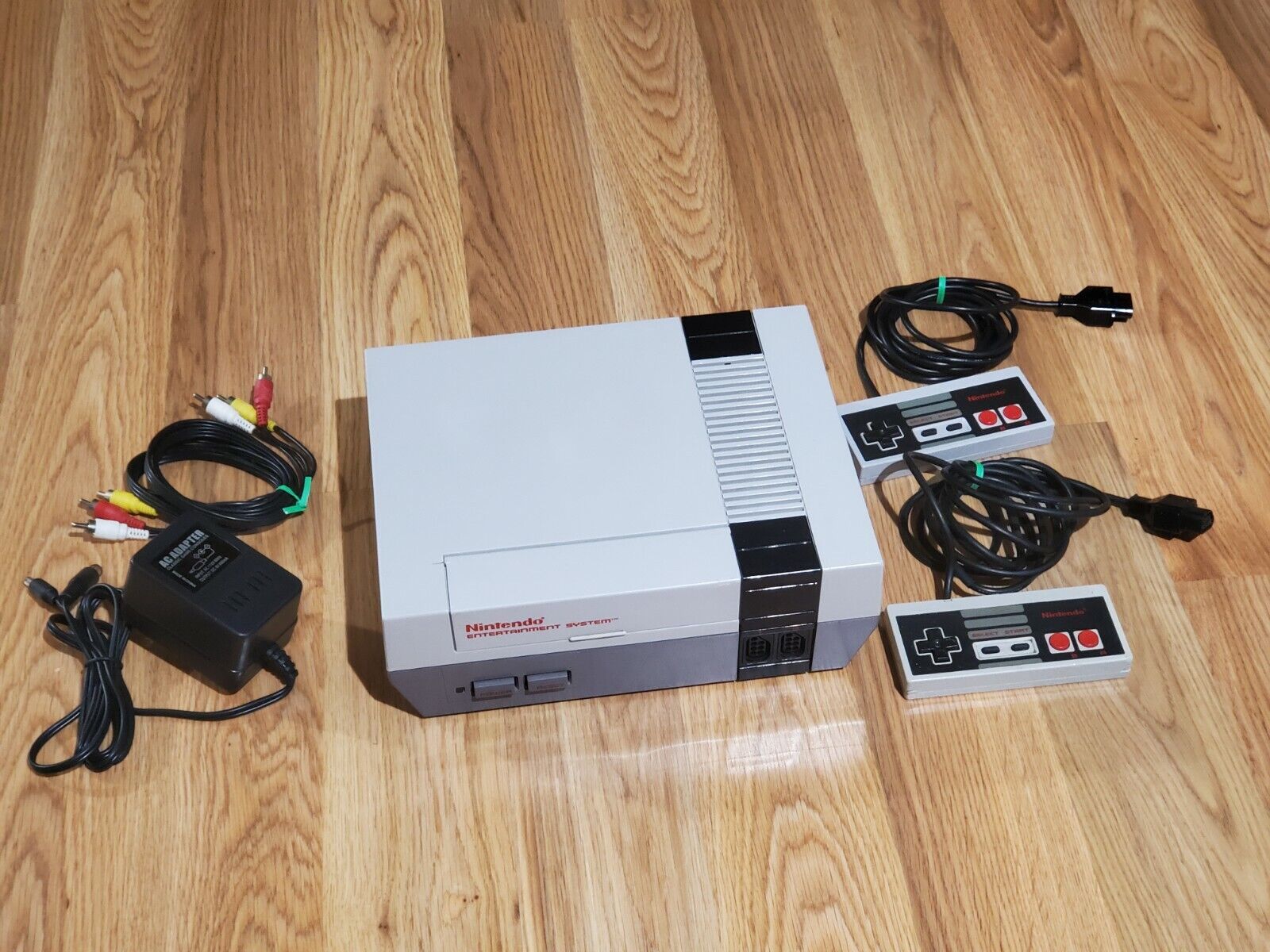 Price: 99.99 USD
Classic Nintendo Game:
Regular Nintendo Console Bundle! NES! 2 OEM CONTROLLERS! W/ ALL CORDS!
Regular Nintendo Console Bundle!
NES and all accessories included are in good but used condition. Console is missing the bottom middle piece but this does not affect anything with the playability of the console itself.
Console has been refurbished and has had a new 72 pin connector installed into it with the lockout chip removed. By removing this chip it enables games to boot up more consistently. The 72 pin connector will make games harder to put inside the console since it is brand new. There is nothing wrong with these they are just firm and need to be used over time.
Other refurbishment work done was having a shrink tube put on one of the controllers and installing a new button pad kit. With both of these  done the controller plays perfectly.
Everything has been tested and plays perfectly.
The bundle comes with AV Cables, an AC Adapter, and 2 OEM controllers.
Console bundle comes from a smoke/pet free home.
If you have any additional questions feel free to message me and I will respond back within 24 hours. Thank you.