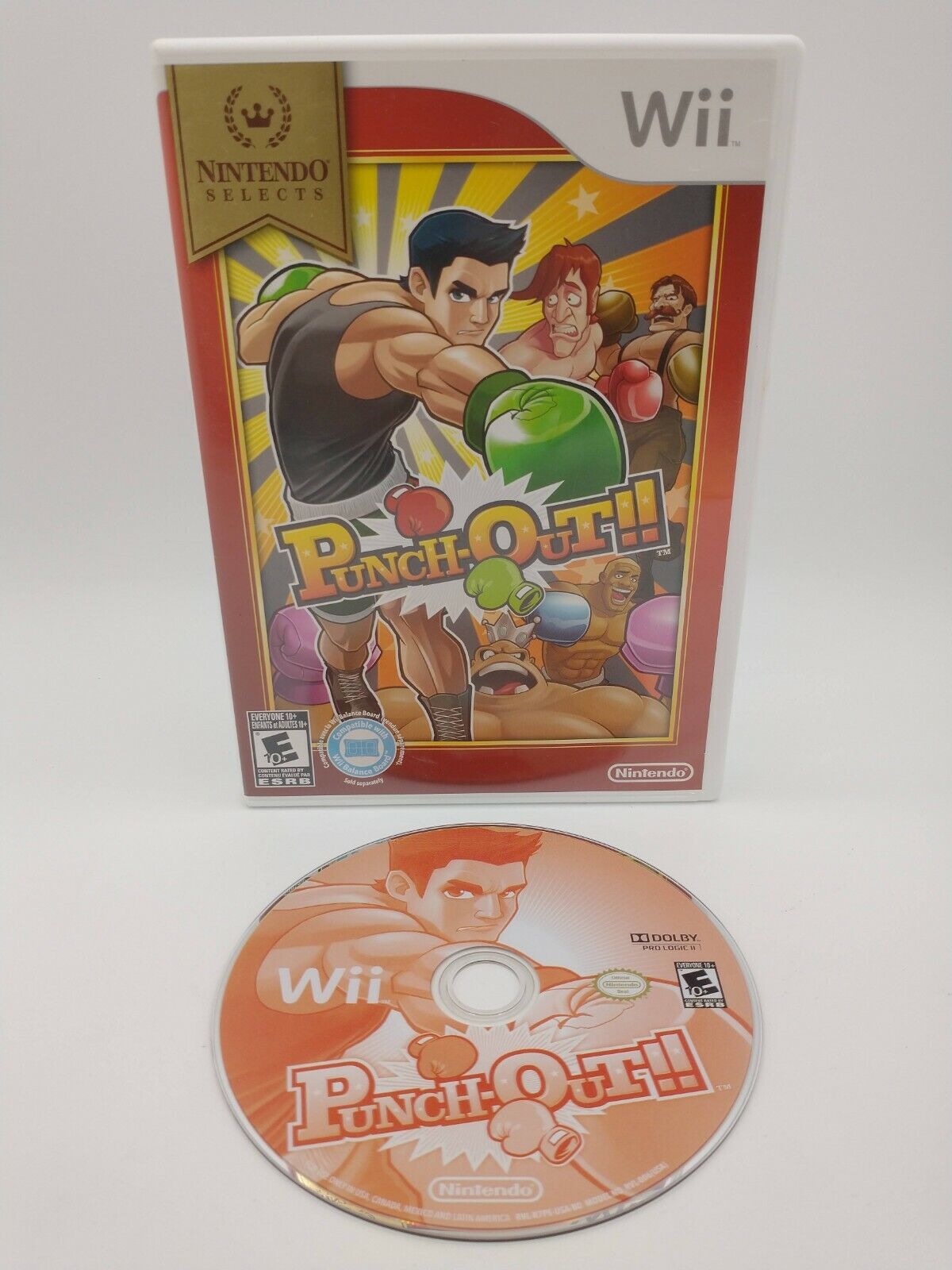 Price: 34.95 USD
Classic Nintendo Game:
Punch-Out!! (Nintendo Wii, 2009) No Scratches! Mike Tyson, Punch Out, Boxing
Hello, and thank you for checking out our listing! We strive to be accurate and thorough in our item descriptions and photos. If anything is unclear, please contact us and we will do our best to help.
Includes original artwork insert, case, instruction manual, and game disc. Disc has a few very light scratches that are hard to see and do not affect play. Disc has been scanned and tested. The plastic case may have scuffs or wear from storage. Check the photos for exact condition.
Game discs have scans kept on file to match against returned discs.
Please make sure you have the correct video game system or computer operating system to run a game before you purchase it. Old computer games may not run on modern computers. Games for the older Xbox or PlayStation systems might not be compatible with newer ones. For example, Jaws: Unleashed and Arctic Thunder for Xbox do not work on the Xbox 360.
—
—
Shipping Carrier: Domestically we ship video games by USPS First Class Mail. It can take up to 7 days for the item to arrive once it has been handed off to the postal service. We do not offer local pick up.
Internationally, we use the eBay Global Shipping program. We are unable to offer other international shipping services at this time. The shipping price you see is automatically calculated by the weight and size of the item, as well as your location. We are unable to adjust this price.
Combined Shipping: We do offer combined shipping. Please contact us before your purchase so that we can hold all of the items before weighing them together and printing postage. We will then refund you the difference in shipping costs.
Shipping time: We generally ship items out the day after their purchase, but we may take as many as three days to actually deliver them to the post office. We ship in batches and use offsite storage so we are not always able to ship each day. If you cannot wait up to three days then you may wish to buy from a different seller. 
Items sent by First Class Mail can take up to a week in transit. Media Mail can take two weeks. Priority Mail is generally three days in transit. Please note these are all estimates and delivery time is outside of our control once we have dropped an item off at the post office. Please contact them using the tracking number for updates. 
When you purchase an item from us you will see an estimated delivery time on the listing that is automatically calculated based on your location, our handling time, and the shipping class.
Returns: We do not offer returns for used media unless the item is defective. If you have a defective item please open a return request. We do not offer refunds without items being returned. However, we will cover the cost of shipping the item back by providing you with a shipping label. We will inspect the item upon return and then refund your payment.
Payment: We only accept payment through eBay.