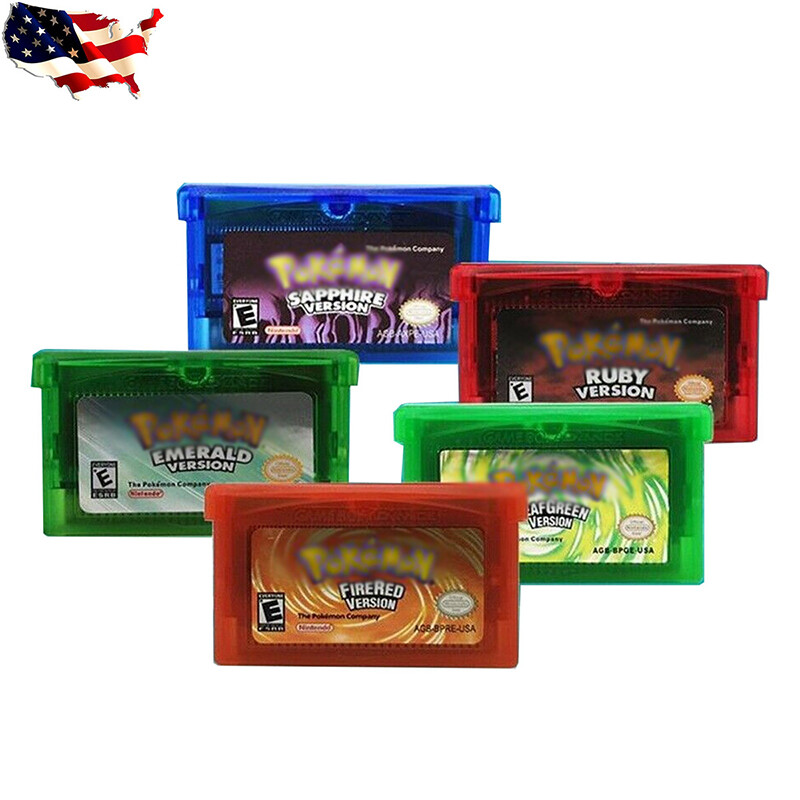 Price: 75.95 USD
Pokemon' HeartGold SoulSilver/Super Mario/Crystal/Emerald Game Cards For 3DS/GBA
Features
Brand new and high quality.
This video game provides the gamers with hours of fun and pleasant experiences.
It is a good gift for fans and children.
Game Card comes with a plastic protective case just like the picture shows. No other thing included.
Diamond, Pearl, Platinum, Soul Silver, Heart Gold: Play on any Nintendo NDS, NDS Lite, NDSI, NDSLL, NDSXL, 2DS, NEW 2DS, 2DS XL, NEW 2DS XL and 3DS, 3DS XL, NEW 3DS, NEW 3DS XL.
Gold Silver Crystal Red Yellow Blue Green: Play on Original Gameboy / Gameboy Light / Gameboy Color / Gameboy Pocket / Gameboy Advance / Gameboy Advance SP.
Emerald, Fire Red, Leaf Green, Ruby, Sapphire: Play on any NDSL/GBC/GBM/GBA/SP

US VERSION
Support language: English
Note
Games are brand new in English.

It can be played on game consoles but CAN NOT be played on pokewalker.
Package includes
1x Game Card
1x Plastic Case