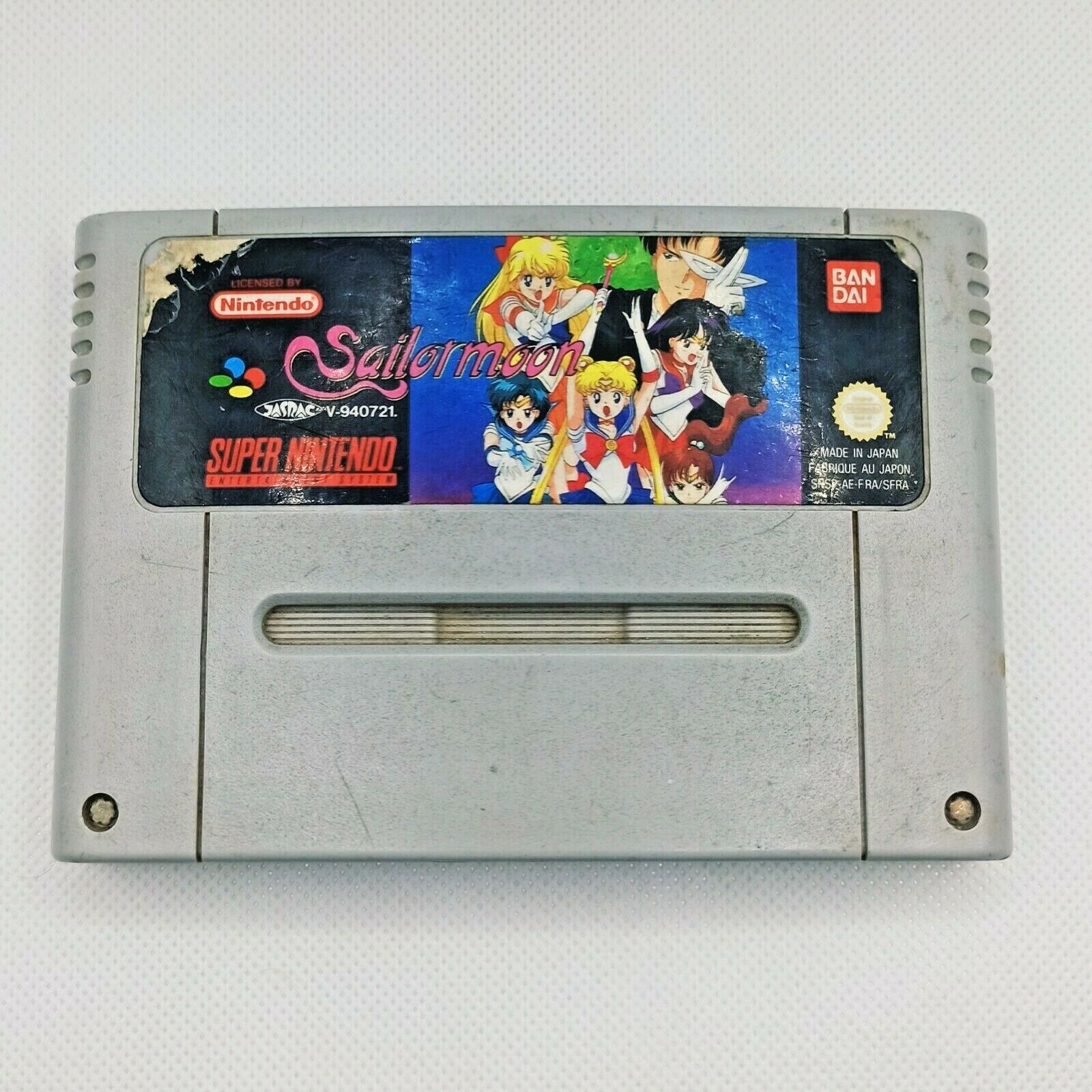 Price: 35.99 USD
Classic Nintendo Game:
Item specifics
Condition:
Acceptable :

An item with obvious and significant wear but is still operational. May have tears or holes in VHS/DVD box. The video game instructions and box may not be included. See the seller's listing for full details and description of any imperfections.

See all condition definitions– opens in a new window or tab

Seller Notes:
"

in good condition, exactly as in the photosThe colore may be different because of the change of the light inside and outside the studioThere is a fire stone inside.

"
Region Code:

PAL

Release Year:

1992

Platform:
Nintendo Super Famicom
Publisher:
Nintendo
Country/Region of Manufacture:

Japan

Game Name:

SAILOR MOON
NINTENDO SUPER SAILOR MOON SNES GAME SENSHI BISHOUJO ANOTHER JAPAN FR PAL BANDAI 
BEST OFFER
FREE SHIPPING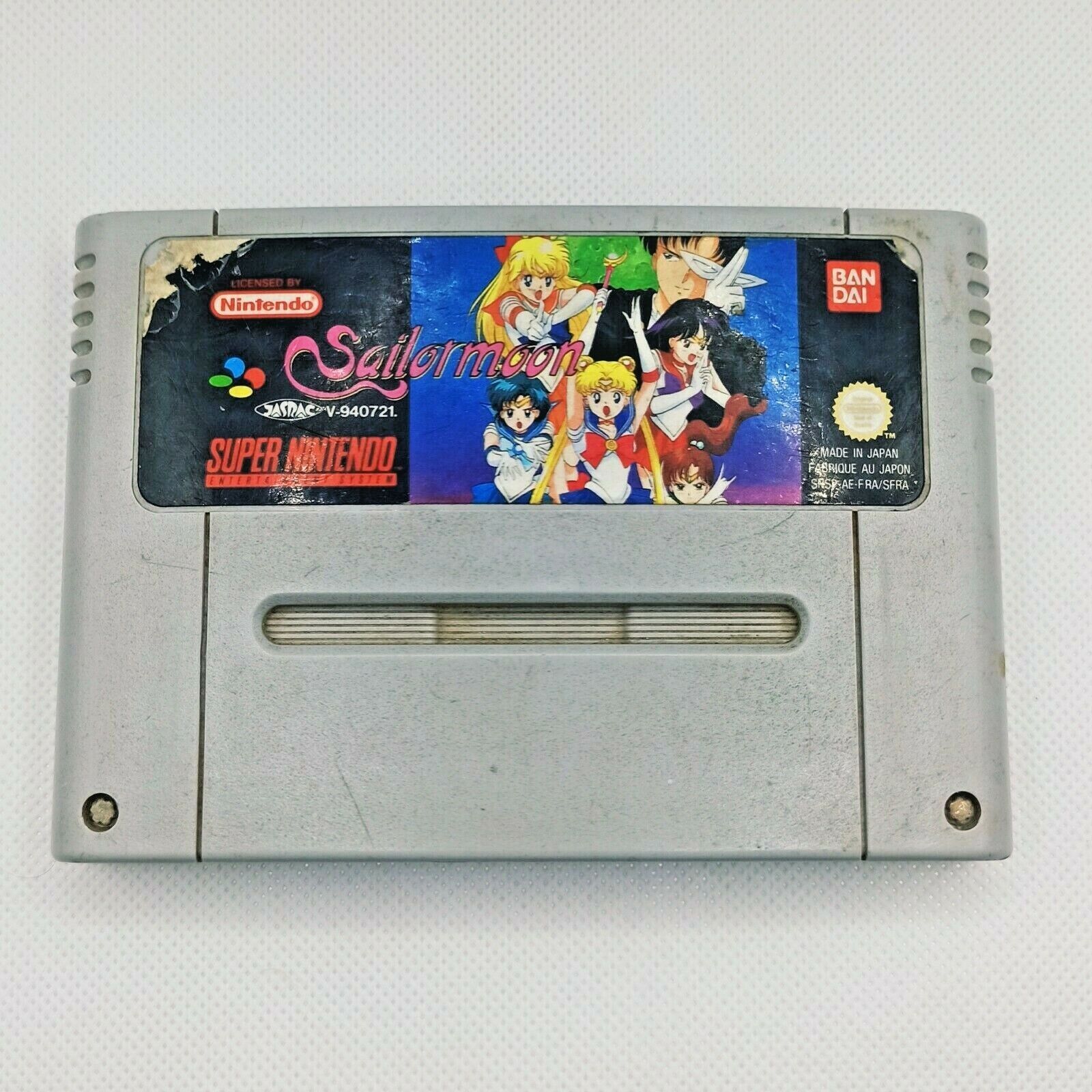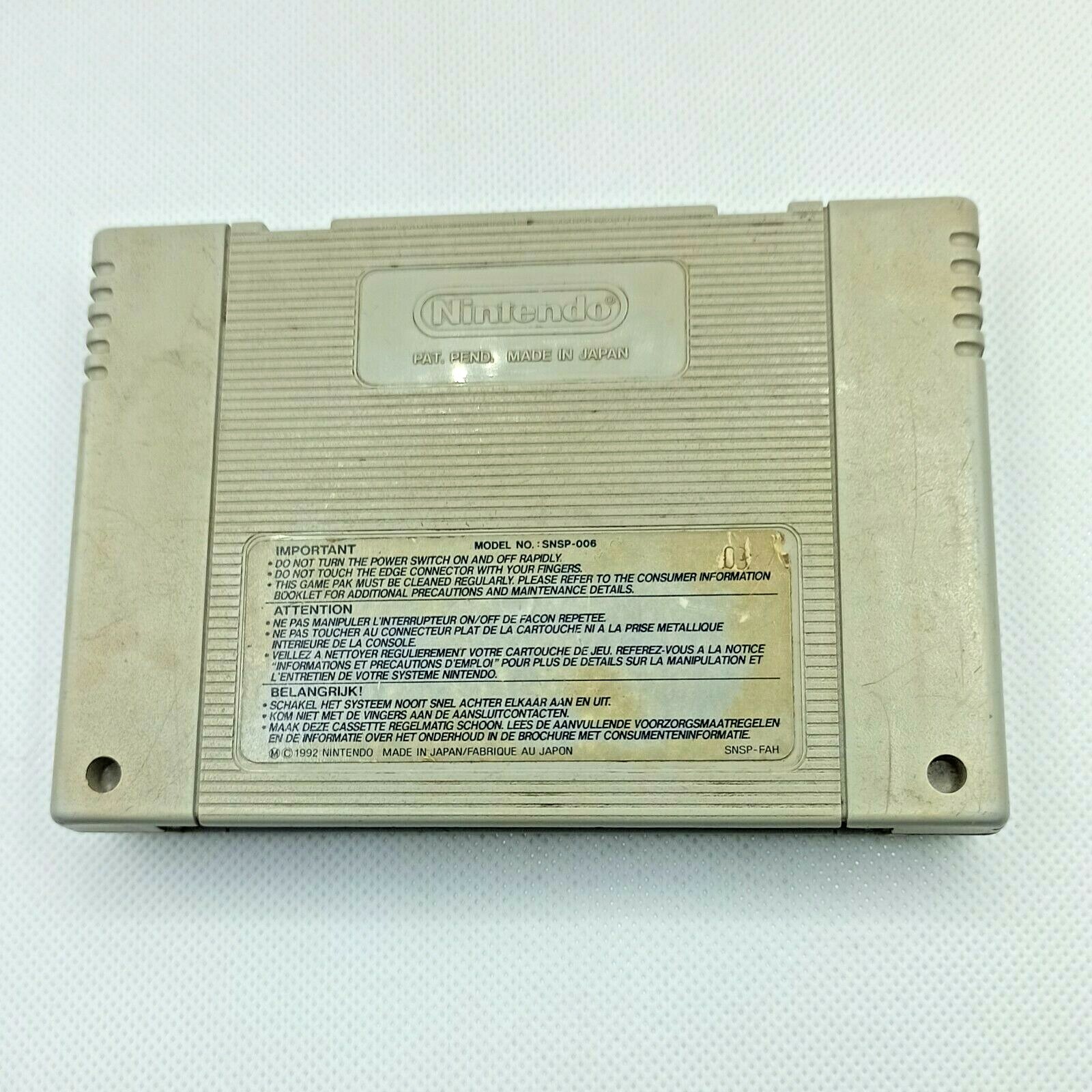 Basic information:
in good condition, exactly as in the photos
The colore may be different because of the change of the light inside and outside the studio
There is a fire stone inside
 DESCRIPTION :
Very good used condition.
Height  / ( 9 cm / 3,5 inch )
Width / (  13 cm / 5 inch )
Weight / ( 84 gram )
Please view all photos along with reading this description. If there is anything I need to clarify, feel free to ask questions.
I have other antique and vintage items for sale at the moment and shall be listing others over the following few days,
so please keep checking my items for sale.
Shipping :
Dear Customers, you will receive exactly the same item which you see on the pictures, not similar or other.
This is a lovely item to own or to give as a special gift.
The item is shipped the same day or next business day of payment receive. I ship worldwide.
Shipping time takes up to 21 business days or more.
I do ship worldwide by Registered mail with tracking number.
The delivery time depends on the destination, holidays, customs clearance factor and other factors.
Please do not open case on eBay before this period has elapsed or before you communicate with me if you have a problem.
You need a faster delivery, shipping is expensive – contact me before paying.
I ship your package to your eBay address. Please update your complete address including full name and phone number during checkout.
I am not responsible for any wrong or undeliverable address.
Items are generally shipped out within 24 hours after payment has been confirmed (Holidays, Sat. & Sun. excluded).
Handling time:
1 Business days
Return policy:
I check myself each product and sell only the best quality products. In any case,
if you are not satisfied with the product, first, please contact me and
I will do everything for your satisfaction.
In any case you have a 100% Guarantee and refund.
I accepted within 60 days,
In its original packaging and on condition the item is its original condition as received.
buyer pay for shipping and all additional payments such as tax.
Payment Options:
I accept paypal only.
I accept paypal only please, my customers are very important to me! please, In case of any problem or question,
please feel free to contact me and I will do everything I can to make you be satisfied!
Feedback:
I give immediate positive feedback for buyer as soon as payment is received for the purchase.
In any case of problem contact me right away before leaving feedback so
I will do my very best to resolve any problem,
and to make you satisfied
and please feel free to follow me on ebay
Thank you for visiting and following my store
Nintendo Super Sailor Moon Snes Game Senshi Bishoujo Another Japan Story English Famicom Pretty Supers Soldier Ntsc Soft Rpg Play
Nintendo Super Sailor Moon Snes Game Bishoujo Senshi Japan Sailormoon Another Story English Famicom Tat Fra Pretty Supers Soldier Bon
Super Famicom Snes Sailor Japan Moon Nintendo Sfc Senshi Bishoujo Another Story Bandai Castlevania Kurukkurin Akumajo Soudatsusen Ranto Rockman Working
Super Nintendo Snes Sailor Moon Famicom Sfc Sailormoon Japan Kondo Puzzle Fr Wa Spiel W/Box Senshi Pal Bishoujo Another Story
Super Nintendo Moon Sailor Snes Famicom Sailormoon Japan Pal Senshi Sfc Jap Bishoujo Jeu Fra Puzzle Import Kondo Trs Bon
Super Nintendo Snes Moon Sailor Sailormoon Pal Famicom Fra Jeu Usato Jap Trs Bandai Bon Tat Fr Ita Japan Manual
Super Nintendo Sailor Moon Snes Famicom Japan Bishoujo Pal Sfc Senshi Import Jap Ntsc-J Puzzle Nes Game Sailormoon Bit Kondo
NINTENDO SUPER SAILOR MOON SNES GAME SENSHI BISHOUJO ANOTHER JAPAN PAL BANDAI FRA SFC FR JEU STORY
nintendo switch games
nintendo switch lite
nintendo ds
nintendo ds lite
nintendo arcade
nintendo action set
nintendo advance sp
nintendo amiibo
nintendo amiibo lot
nintendo as is
nintendo advance
nintendo adventure books
nintendo action set in box
nintendo accessories
nintendo box
nintendo broken
nintendo box only
nintendo bundle
nintendo box lot
nintendo backpack
nintendo banner
nintendo broken lot
nintendo bag
nintendo book
nintendo console
nintendo classic
nintendo controller
nintendo classic mini
nintendo cib
nintendo collectibles
nintendo console lot
nintendo classic edition
nintendo console original
nintendo challenge set
nintendo dsi
nintendo ds games
nintendo dsi xl
nintendo ds games lot
nintendo ds xl
nintendo ds lot
nintendo ds lite charger
nintendo ds original
nintendo entertainment system
nintendo eshop card
nintendo eshop
nintendo entertainment system console
nintendo employee
nintendo e reader
nintendo entertainment system games
nintendo entertainment system action set
nintendo entertainment system in box
nintendo e-reader
nintendo for parts
nintendo famicom
nintendo fun club
nintendo family computer
nintendo fun club news
nintendo famicom console
nintendo figures
nintendo figure lot
nintendo famicom disk system
nintendo family membership
nintendo gamecube
nintendo game watch
nintendo gameboy
nintendo games
nintendo gamecube controller
nintendo gamecube games
nintendo game boy advance sp
nintendo gamecube console
nintendogs
nintendo gameboy advance
nintendo handheld
nintendo hat
nintendo hanafuda
nintendo hoodie
nintendo hac-001
nintendo hanafuda cards
nintendo hdmi cable
nintendo handheld lot
nintendo hang tab
nintendo homebrew
nintendo in box
nintendo insert lot
nintendo instruction booklet lot
nintendo ique
nintendo iphone case
nintendo inserts
nintendo ice hockey
nintendo iron on patch
nintendo import
nintendo instruction booklet
nintendo joy con controller
nintendo joy con
nintendo junk
nintendo joycons
nintendo jacket
nintendo japan
nintendo joy-con l/r
nintendo joy-con charging grip
nintendo jakks
nintendo joystick
nintendo kiosk
nintendo keychain
nintendo kirby
nintendo keshi
nintendo keyboard
nintendo kung fu
nintendo korean
nintendo kirby t shirt
nintendo kirby plush
nintendo korea
nintendo lot
nintendo land wii u
nintendo lite
nintendo labo
nintendo lite switch
nintendo lego
nintendo land
nintendo labo vr kit
nintendo lot broken /not working
nintendo lanyard
nintendo mini
nintendo mini classics
nintendo manual lot
nintendo micro
nintendo magazine
nintendo membership
nintendo mario
nintendo mini classics keychain
nintendo mario video game merchandise
nintendo nes
nintendo new 3ds xl
nintendo nes games
nintendo nes console
nintendo new 3ds
nintendo nes games lot
nintendo new
nintendo new 2ds xl
nintendo nes lot
nintendo nes system
nintendo online
nintendo original
nintendo online membership
nintendo online 12 month
nintendo original console
nintendo original games
nintendo ornament
nintendo octopus
nintendo original ds
nintendo original gameboy
nintendo power lot
nintendo power magazine
nintendo power glove
nintendo pro controller
nintendo promo
nintendo power issue 1
nintendo plush
nintendo pokemon
nintendo quickshot
nintendo switch dragon quest edition
nintendo switch dragon quest
cat quest nintendo switch
dragon quest nintendo switch console
dragon quest builders nintendo switch
dragon quest nintendo
nintendo 3ds xl persona q
quake nintendo 64
the quintessential quintuplets nintendo switch
nintendo rob
nintendo rare
nintendo retro
nintendo rob the robot
nintendo retro game console
nintendo rewards
nintendo ring fit adventure
nintendo robot
nintendo rf switch
nintendo red tent
nintendo switch bundle
nintendo switch controller
nintendo switch dock
nintendo switch pro controller
nintendo switch games lot
nintendo switch case
nintendo top loader
nintendo t shirt
nintendo tokyo
nintendo tabletop
nintendo trading cards
nintendo toys
nintendo toys lot
nintendo trophy
nintendo toy chest
nintendo tv
nintendo untested
nintendo usb ac adapter
nintendo ultra 64
nintendo usb controller
nintendo u
nintendo usg-001
nintendo universal studios
nintendo usg-005
nintendo uforce
nintendo usg-002
nintendo video game consoles
nintendo video games
nintendo vga
nintendo virtual boy
nintendo vintage
nintendo vans
nintendo vhs
nintendo vs
nintendo video games lot
nintendo video game merchandise
nintendo wii
nintendo wii console
nintendo wii u
nintendo wii games
nintendo wii u console
nintendo wii bundle
nintendo wii controller
nintendo wii games lot
nintendo wii console bundle
nintendo world championships
nintendo xl
nintendo xl 3ds
nintendo xbox 360
new nintendo 3ds xl
nintendo 2ds xl
new nintendo 2ds xl
nintendo 3ds xl pink
nintendo yo yo
nintendo yoshi
nintendo yujin
nintendo yoshi plush
nintendo switch lite yellow
yoshi's crafted world nintendo switch
nintendo new york
nintendo 3ds xl pokemon x and y
yoshi nintendo switch
nintendo switch yellow
nintendo zapper
nintendo zelda
nintendo zapper gun
nintendo z bag
nintendo zapper 1985
nintendo zelda gold
nintendo zone ds
nintendo zelda video game merchandise
nintendo zelda game watch
nintendo zelda watch