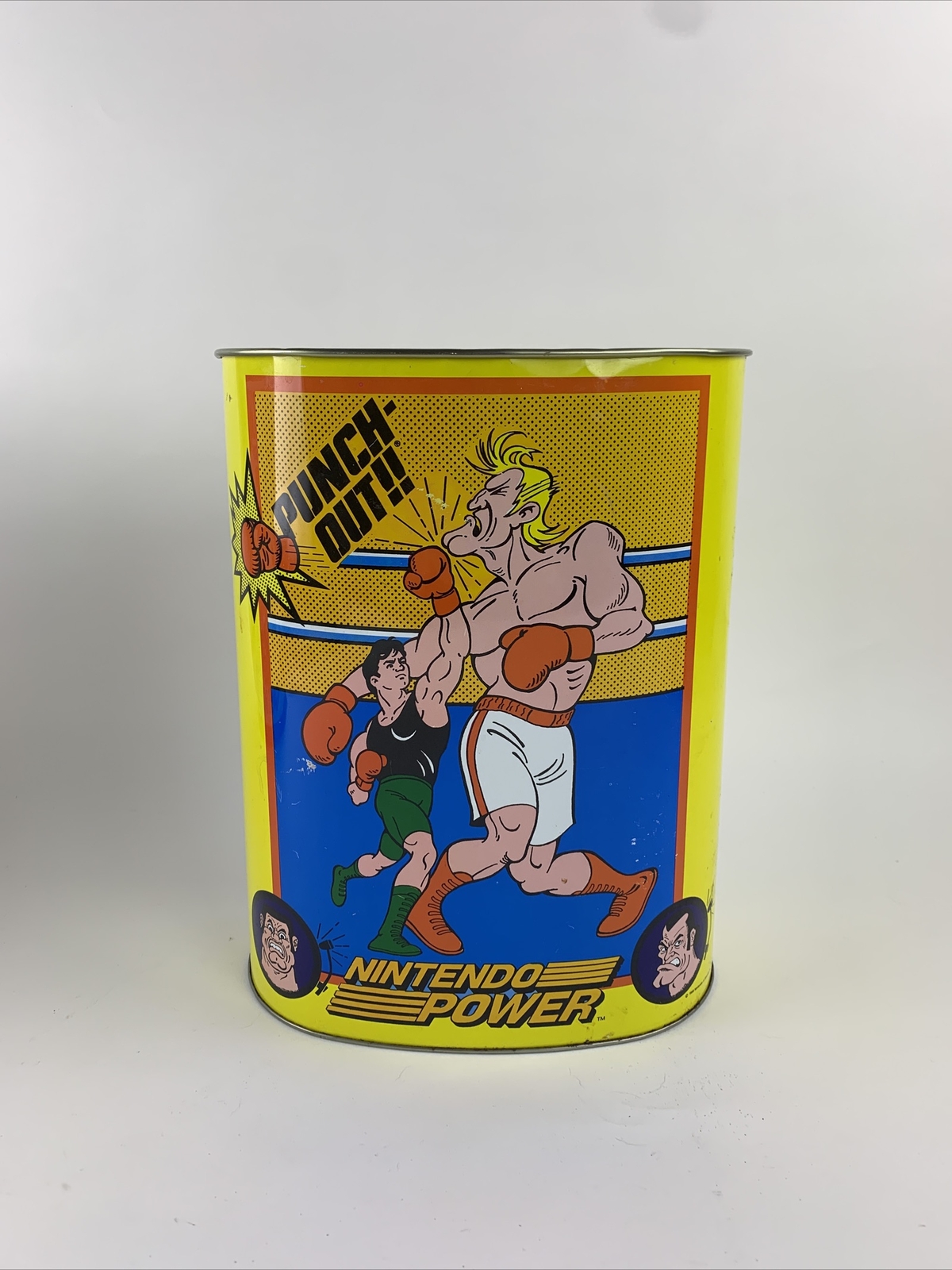 Price: 350.00 USD
Classic Nintendo Game:
Nintendo Power Mike Tyson Punch Out Trash Can 1988
Nintendo Power Punch-Out trash can.  Please zoom in on photos to view condition.  It is in good-very good condition in my opinion.  It does have some imperfections/bends/dings, but being it was used as a trash can I think it is in nice shape.