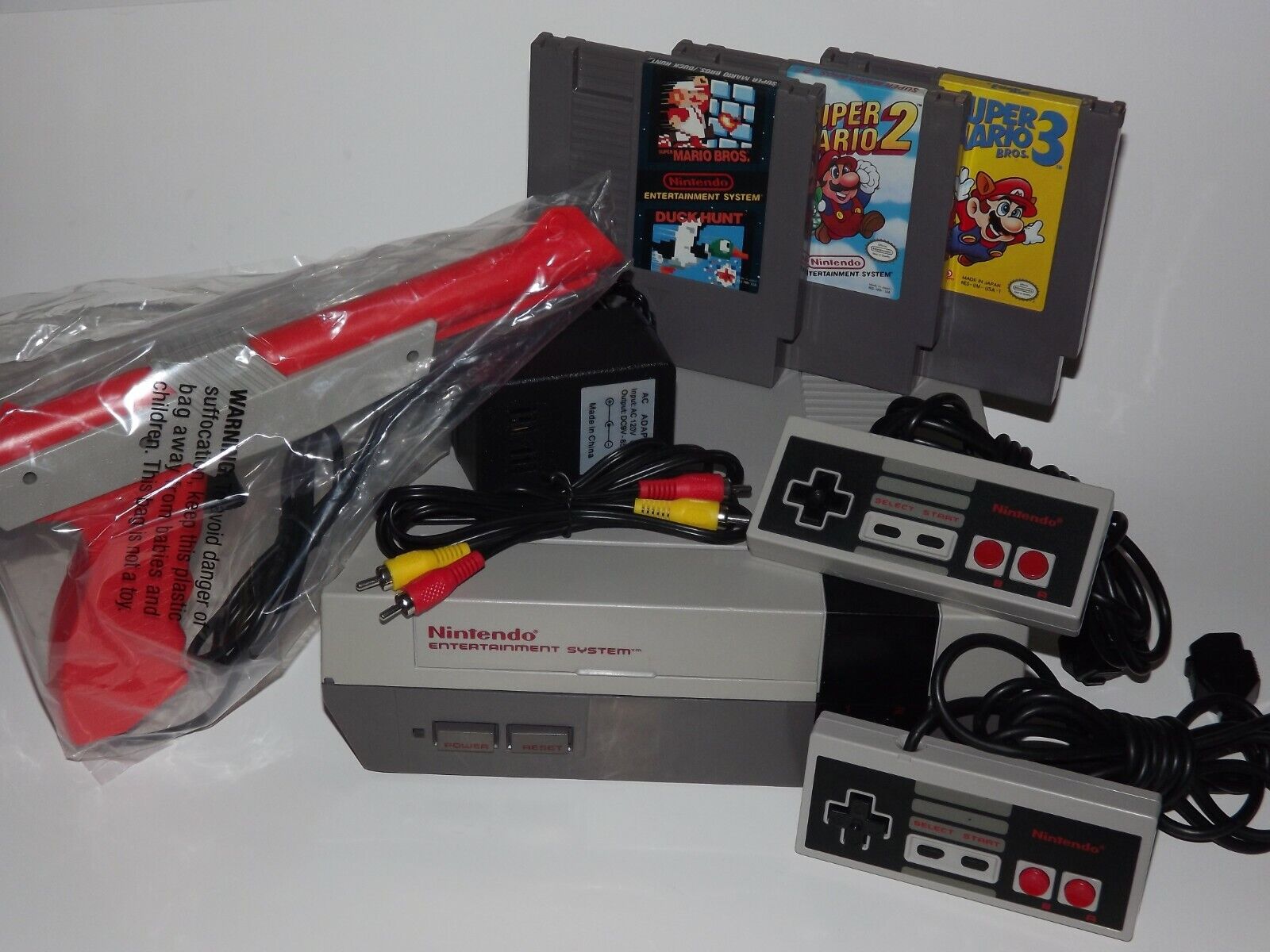 Price: 139.99 USD
Classic Nintendo Game:
Nintendo NES System Console Choose Your Super Mario Game Bundle New 72 Pin




You Choose Your Nintendo NES System Bundle 
All systems, games, and controllers have been cleaned, tested and play tested. All systems, games, and controllers are old and do show signs of age including but not limited to: chips, nicks, cracks, scratches, yellowing, and paper tears/issues. 
These systems are cleaned and restored back to the original look as much as possible, but are meant to be played with, not collector grade. 
All systems have a brand new high quality Culsam 72 pin connector installed.
The Zapp Gun only works with the older tube TVs and will NOT work on the LCD, Plasma, LED, Etc.
 The controllers will either be Nintendo branded or 3rd party look-a-like controllers. The Zapp Gun may be 3rd party (Packaging and product colors may change due to changes from the manufacture without warning) or an Orange/Gray Nintendo Branded Gun. If you have a preference regarding the Zapp gun and/or controllers, please contact prior to purchasing to see what is in stock. The AC and AV are always 3rd party items.
If you choose "Yellowed Console Deduction", you will receive flawed items. ALL items will be yellowed and flawed, including the system, controllers, gun, and games. 
These flaws may include, but are not limited to: cracks, chips, major yellowing, paper tears, marker, and glue/burn marks. Controller/gun cords may have been repaired/replaced. 
The system may have a 3rd party door/missing logo or missing bottom expansion cover.
However, all items will work properly and come with a guarantee.
The only NES System to have a lifetime support available.
What does "lifetime Support" mean? It means that you can contact us for troubleshooting issues for as long as you own your NES System!
Shipping by Priority Mail in the U.S. (Includes Delivery Conformation) 
International shipping is through eBay's Global Shipping Program