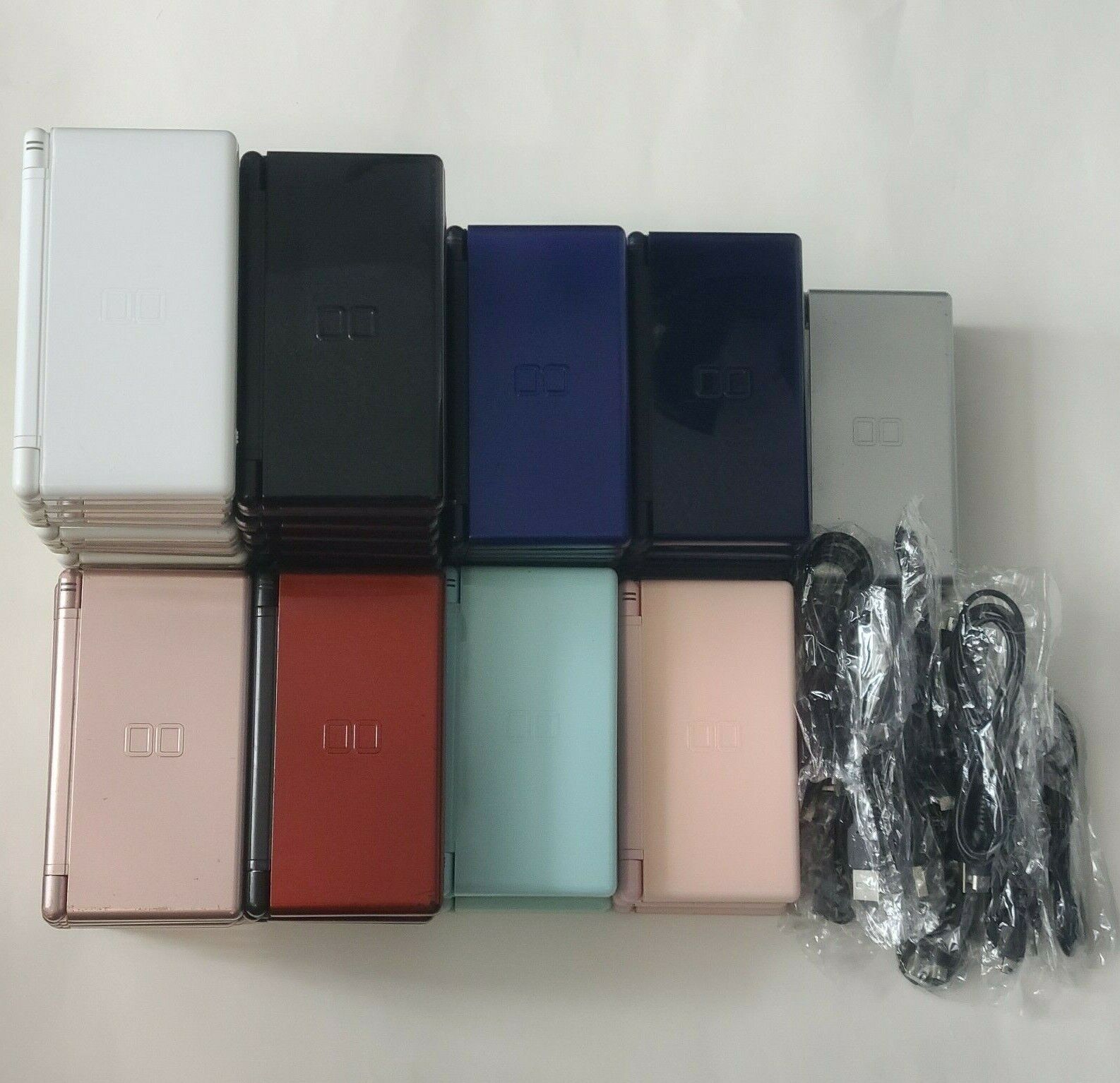 Price: 70.99 USD
Classic Nintendo Game:
Nintendo DS Lite With Charger and Stylus Choose Color REFURBISHED! REGION FREE!




All consoles are fully functional and play like new. All buttons, screens, and game readers work as they should. The hinge will always be perfect and tight.
All consoles are region free; they will play games from ANY region!
All consoles include a stylus, and a USB charging cable. The stylus color is random; if you want a specific color, just message me!
All consoles are double and triple checked for full functionality before shipment. These consoles will be free of dust, dirt and fingerprints upon arrival; all consoles are thoroughly cleaned!
Consoles and colors are updated daily.
You will receive the color you choose. The condition ranges from good to excellent! Good being it has scratches, maybe some discoloration, but still fully functional like new. Excellent being it has hardly any scratches and little to no discoloration. 
The bodies of these systems may show scratches, scuffs, or minor discoloration. 
The screens of these systems may have light scratches, but they are all playable and the touch will always be responsive. They may have a slight yellow tint, but it will be unnoticeable during gameplay.
All consoles are shipped THE NEXT DAY via USPS First Class and will take 2-5 business days to arrive after shipment.
If you buy more than one, shipping will be upgraded to USPS Priority Mail for free.
Customer satisfaction is my top priority and guaranteed. Rest assured that if you need anything, I'll be more than happy to assist you in a very timely manner. I offer full refunds no questions asked within 30 days of purchase, and lifetime repairs. If anything ever goes wrong, even months after purchase, just message me and I will be happy to assist.
Thank you for looking!