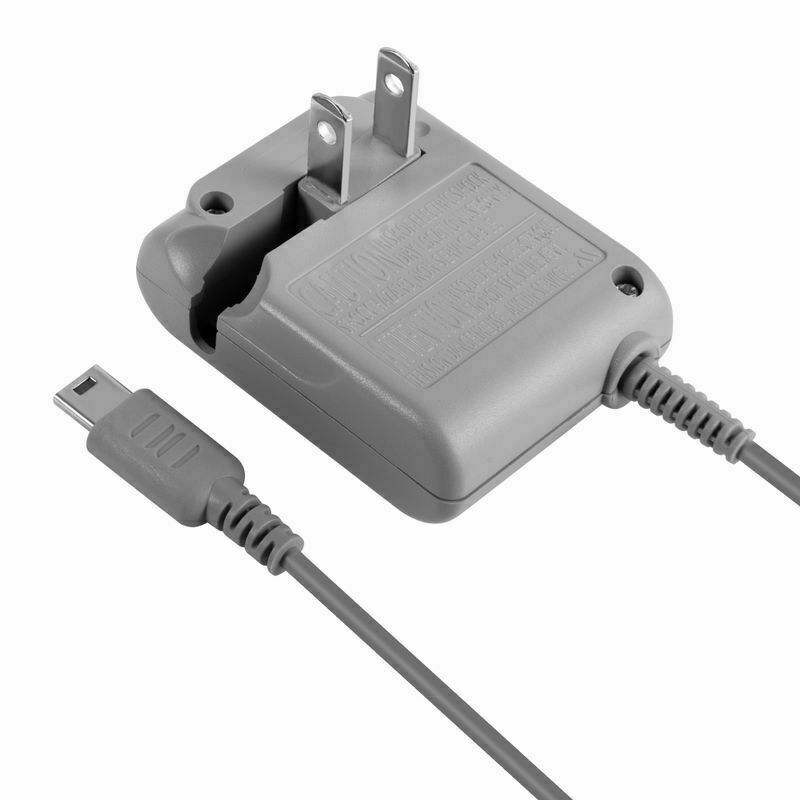 Price: 4.94 USD
Classic Nintendo Game:
New AC Adapter Home Wall Charger Cable for Nintendo Ds Lite/ DSL/ NDS lite/ NDSL




Brand New  Nintendo DS Lite DSL NDSL AC Home Charger 

Not compatible with Nintendo DS/ DSi/ DSi LL/ XL

 

Free and Fast Shipping

 

Convenience: Give your Nintendo Ds Lite/ DSL/ NDS lite/ NDSL a charge whether you're at home, on a business trip or in a hotel. 




Simplicity: Small, Lightweight Accessory




Flexibility: Features foldaway prongs for easy travel and storage, less risk of bending or damaging the prongs, and comfortable storage.




Intelligent and Innovative: World Traveler (100-240v) that automatically charges and adjusts to all voltage and frequencies in US, Europe and Asia.




Next Level: The charger features a chip that will identify a 100% charged battery and switch to power saving mode protecting your device from shorts and overcharging. 





Wall Home Travel Charger AC
Charges rapidly and safely while saving your device from overcharging like other cheap generic chargers. 
Compatible with: Nintendo DS Lite NDSL
NOT compatible with: Nintendo DS/ DSi/ DSi LL/ XL
Small and lightweight.
Features fold-away prongs for easy travel and storage.
Great for users who frequently travel and as a replacement charger