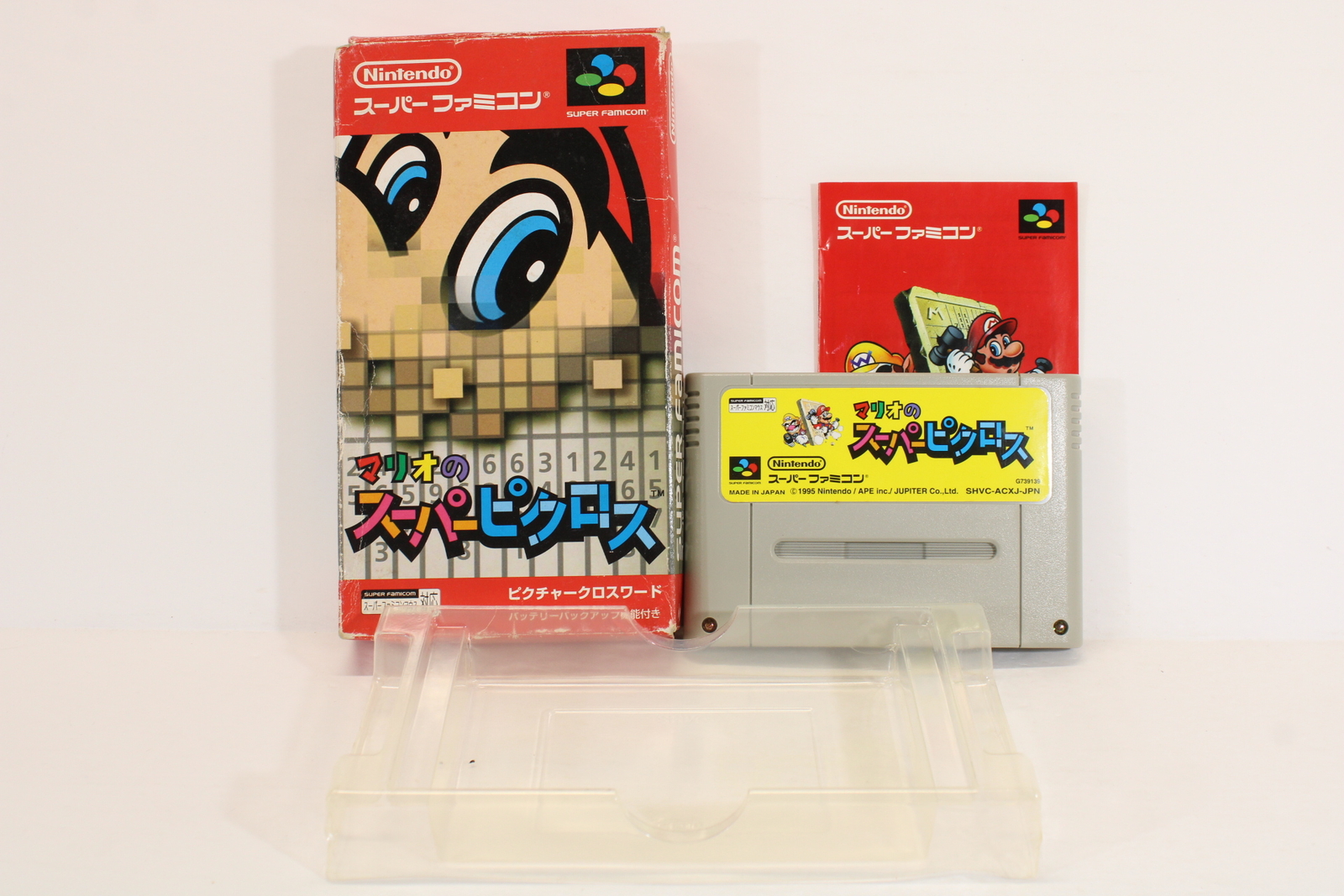 Price: 33.49 USD
Classic Nintendo Game:
Mario Super Picross Boxed SFC Nintendo Super Famicom Japan Import SNES I508




Game Console: For Super Famicom Japan (SFC)
Condition: Used. In good working condition.
It comes with game cartridge, box, and manual(s) if in Photos
You will receive everything from photos.
I tested and played every single game to make sure it is working condition.
If it doesn't work upon arrival, please let me know.  I will take full responsibility for non-playable game.
Note: Some games have a backup battery inside for saving game datas. Due to its age, the battery may be out of juice. That leads to the condition that you are not able to save the data.  There are so many information about replacing the battery online. Please refer those information for replacing the battery.
We are strive to ship all orders in the same business day when the payment is made by 1PM Mountain Time.
If the payment is made after 1PM, it will be shipped on next business day.
Immediate payment is required for this listing.