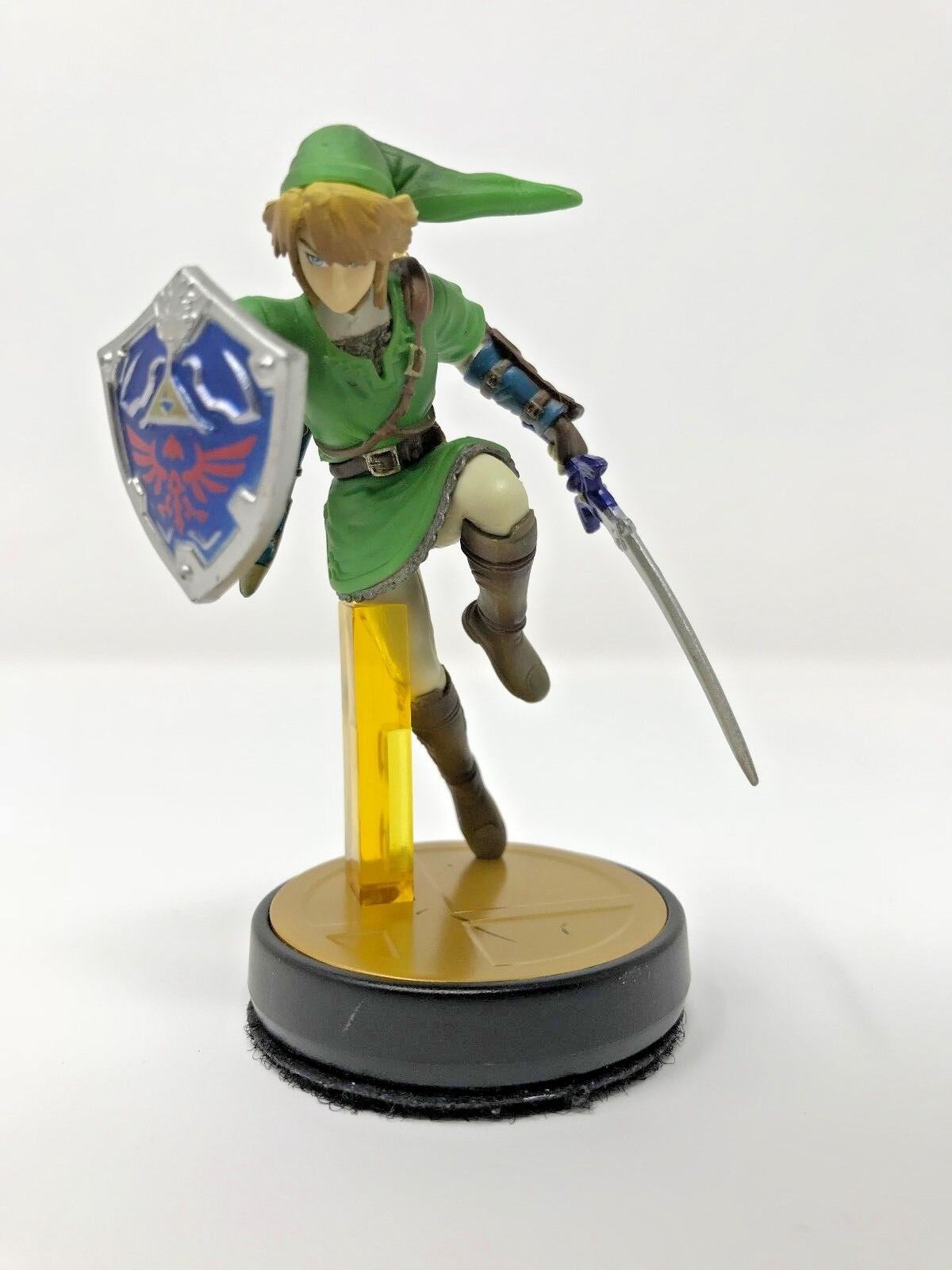 Price: 39.99 USD
Classic Nintendo Game:
Link Amiibo Super Smash Bros Series Zelda Nintendo Switch, Wii U, 3DS Get Epona
Authentic Link Smash Bros Amiibo – tested and in perfect working condition. There is a small hole on the base of the Amiibo but this does not affect functionality. The hole is there because this was a store display unit. A felt pad may or may not be attached to the base to cover the hole and to ensure that the Amiibo stands up straight. Whether it has the felt pad or it's just the plastic, the Amiibo is checked to make sure that it stands up straight. This Amiibo allows you to get Epona in Breath of the Wild.