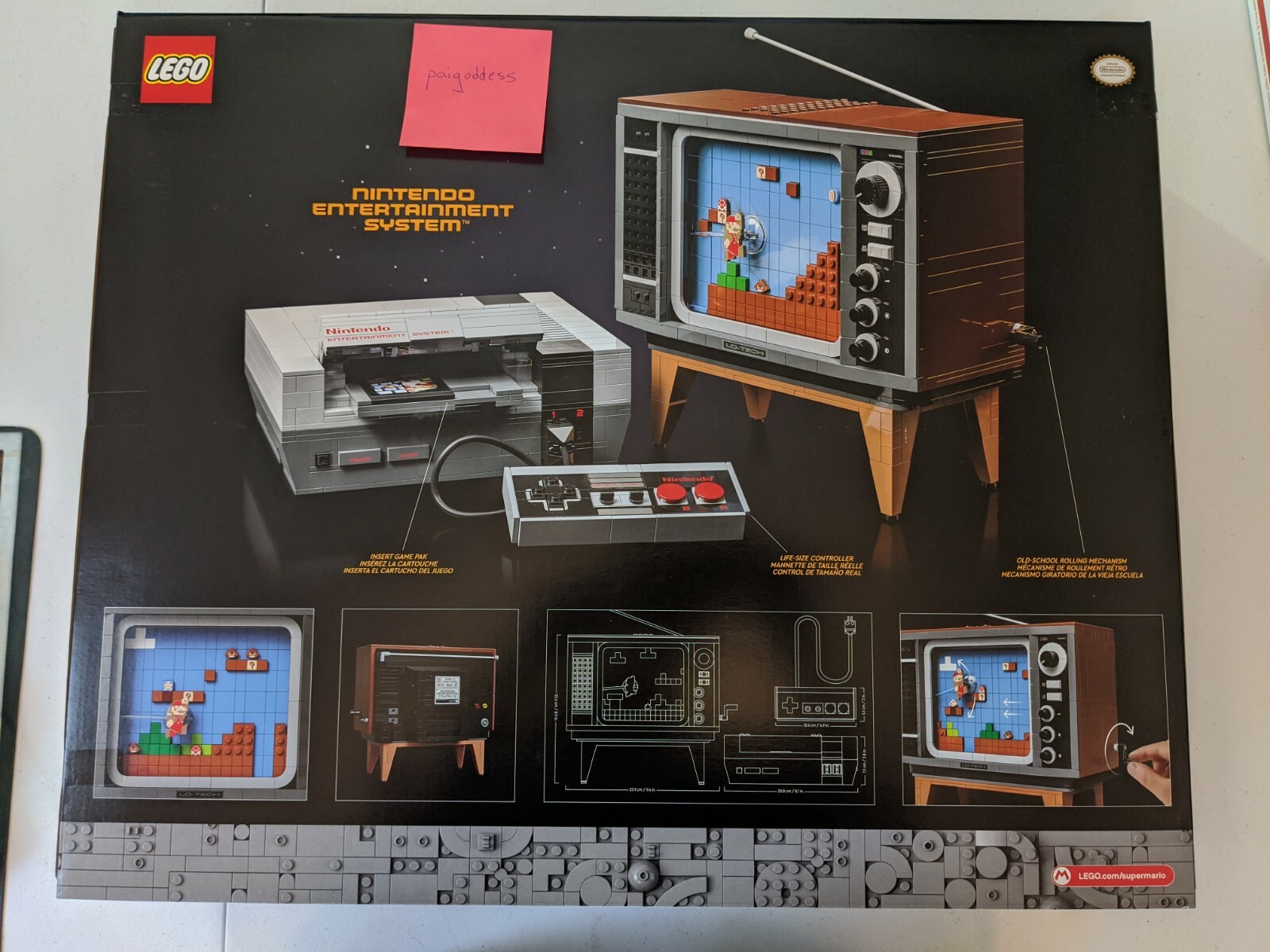 Price: 324.99 USD
Classic Nintendo Game:
LEGO Nintendo Entertainment System 71374 Super Mario NES (2646pc) IN HAND
RETURN POLICY ON SEALED ITEMS: Generally, returns on new, unopened (sealed) goods will be accepted free within 30 days. Unfortunately, due to the nature of collectibles, anything sold as sealed/unopened CANNOT be accepted once opened, so if your sealed product arrives damaged, please do NOT open it before contacting us.
Note that for sealed like-new products, minor damage to outer packaging (corner dents, small tears in shrink wrap) are considered normal and will not result in a discount. If you need mint packaging, please contact in advance with your requirements.
RETURN POLICY ON CARDS AND OTHER OPENED/"USED" ITEMS: Returns will generally be accepted free within 30 days. Due to the volatile nature of the collectibles market, a discount will apply if market price has dropped significantly. This discount will not apply for returns due to damage or other issues where the product does not match the listing or terms of sale.
INTERNATIONAL RETURNS: In all cases, if product arrived in advertised condition and as described by listing, then international buyers will be responsible for return shipping.