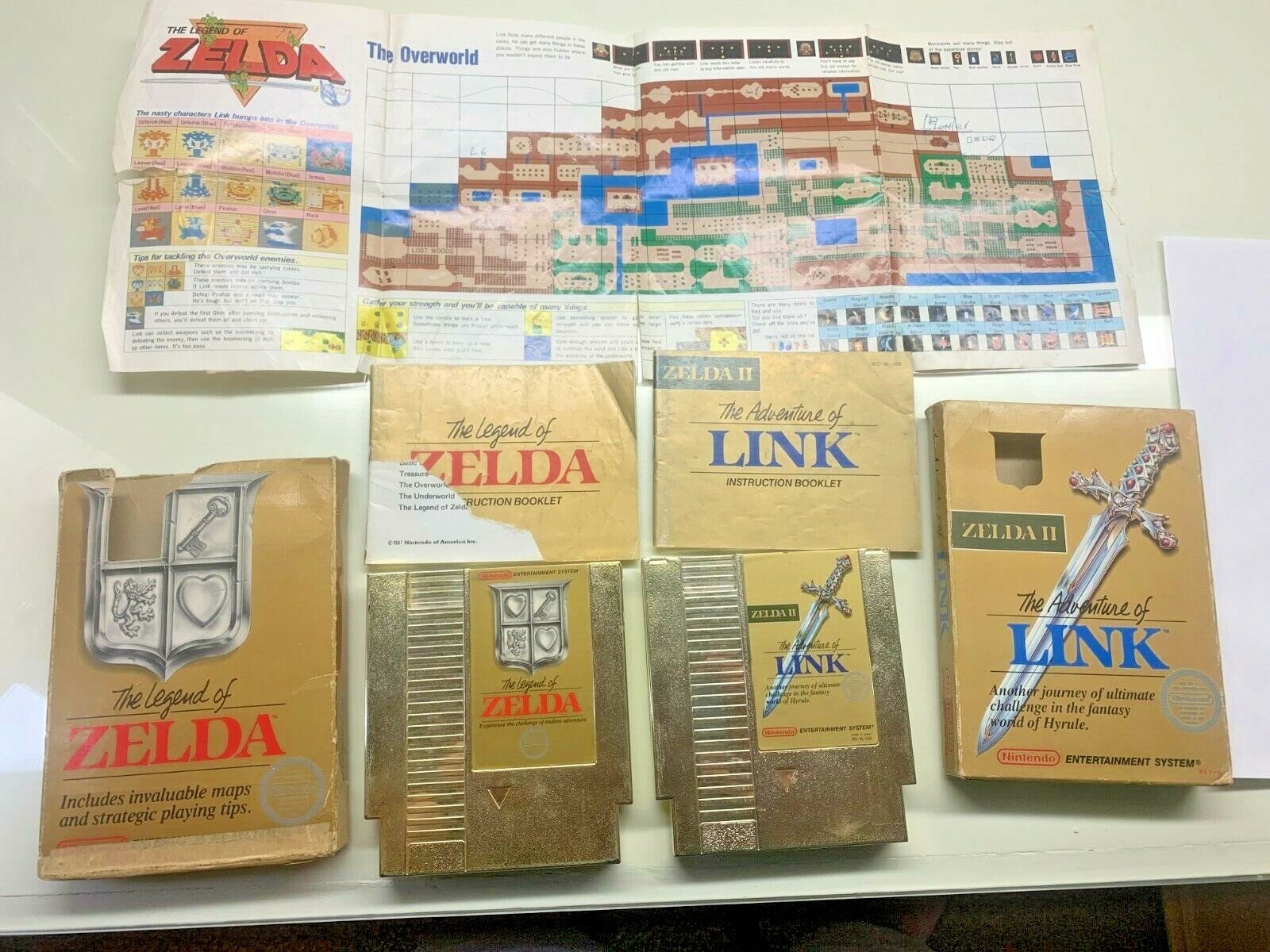 Price: 497.00 USD
Classic Nintendo Game:
Legend of Zelda TM AND Zelda 2 CIB! 5 Screw, FIRST PRINT!!! CIB Box!!! Zelda NES
VERY FIRST PRINT Legend of Zelda Nintendo NES TM AND FIRST PRINT Zelda 2 CIB!!!  Compete with map and manuals!  The 5 screw NES TM is quite rare and is selling for big money in good shape ($5k wata 8.0, $3.5k wata 7.0 in recent sold).  These aren't in good shape but they are real and they are FIRST PRINT and they aren't thousands of dollars ha.  Great way to enjoy a rare and fun piece while on a budget.