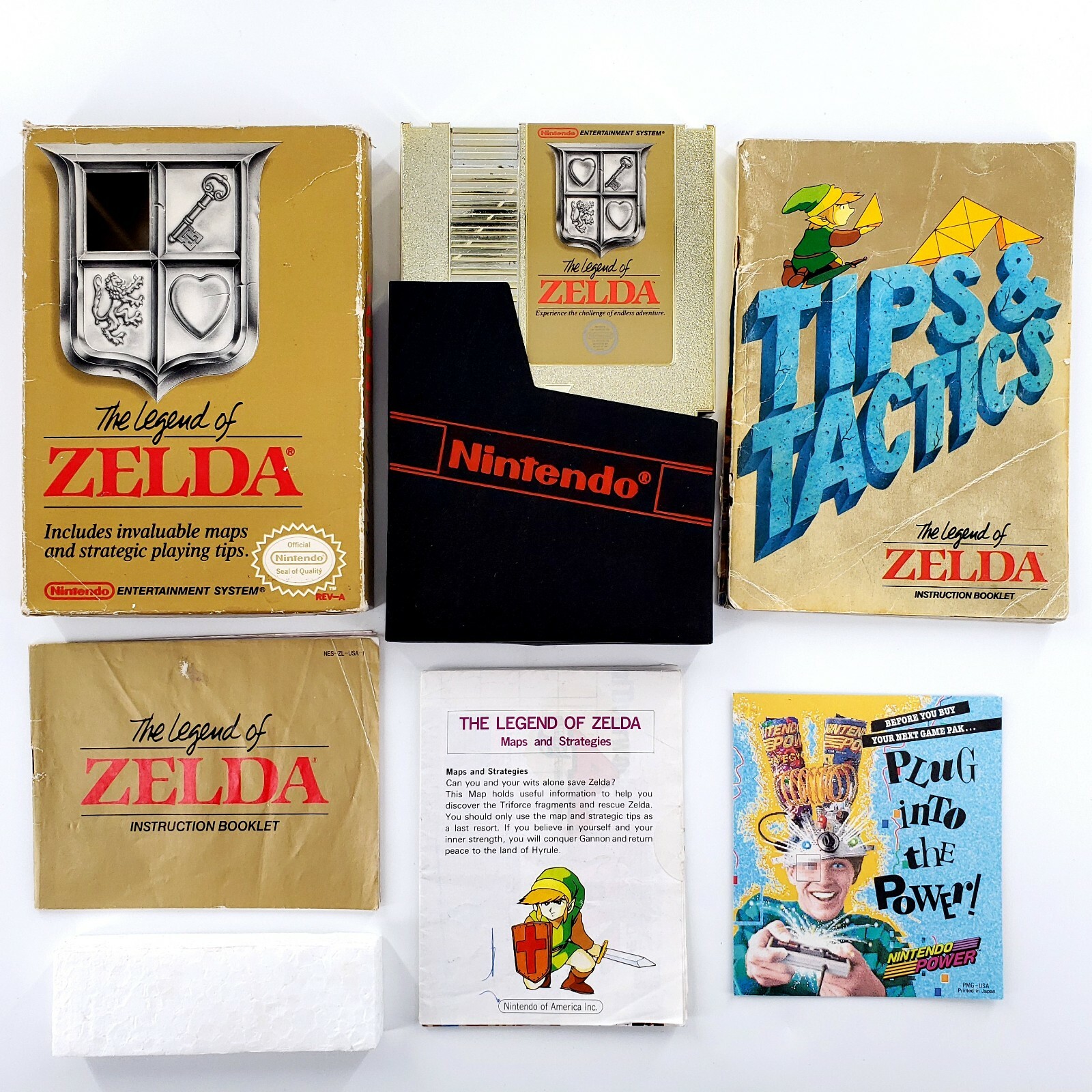 Price: 300.00 USD
Classic Nintendo Game:
Legend of Zelda (Nintendo NES) Authentic Complete w/ Box, Manual, Tips & Tactics
Please Read Entire Description Before Purchasing
This sale is for an authentic The Legend of Zelda for Nintendo Entertainment System. Game was tested and works. Cartridge is in good condition with minor scuffs. Comes complete with box, manual, maps & strategies booklet, 1 paper insert, cartridge dust cover, foam insert, and a rare tips & tactics instruction booklet. The box is in fair/acceptable condition. Does have wear, scuffs, bends, rips, tears, missing 2 top flaps, creases, scratches, crushed in spots, etc. The manual is in acceptable condition. It does have bends, scuffs, water damage, staining, rusted staple, and the cover is almost torn off of the staple. The tips & tactics book has a nearly torn off back and front cover and has fading ,scuffs, bends, creases, and both staples are rusted. 
Please zoom in and see photos carefully and ask if any question.