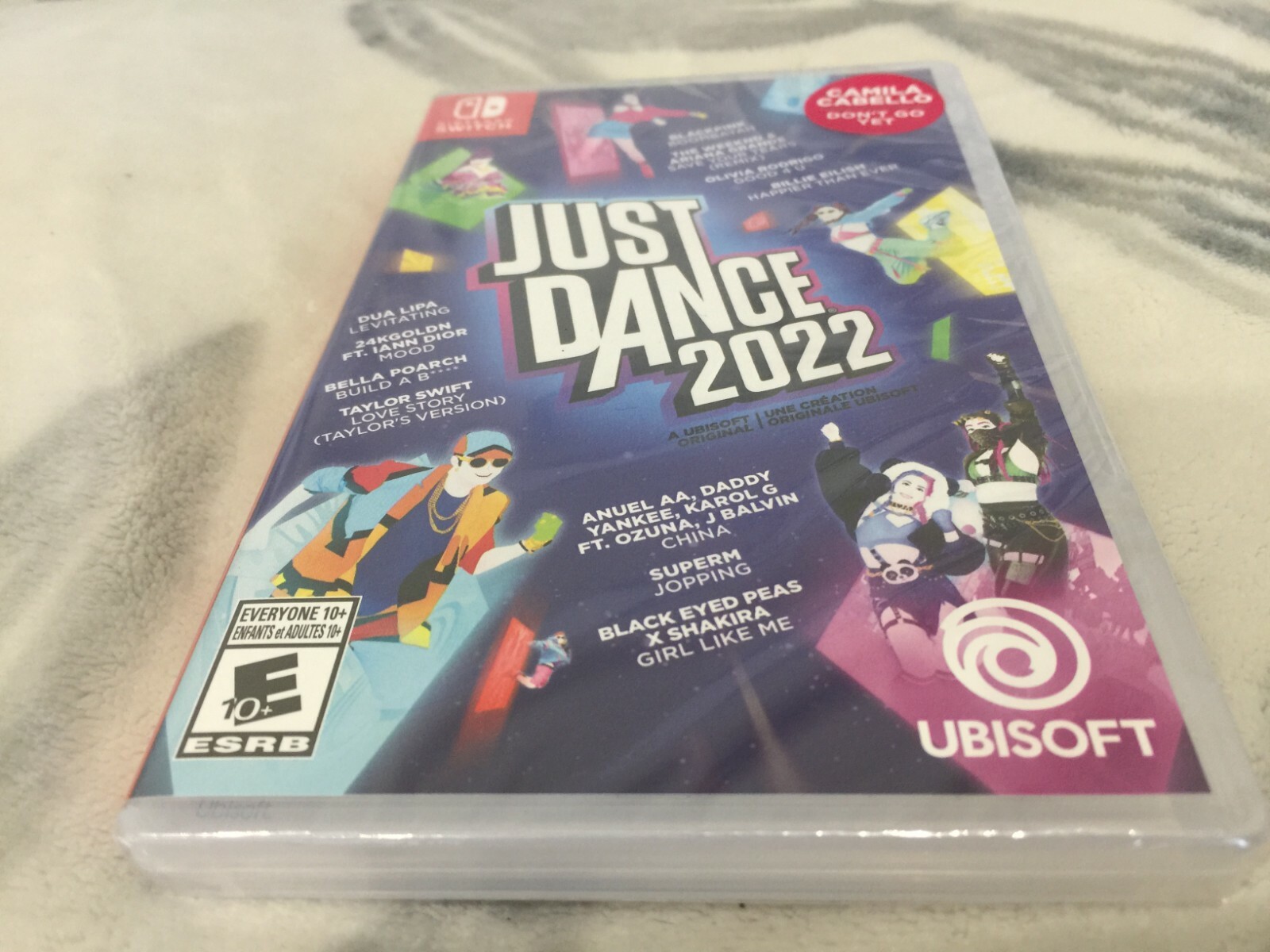 Price: 24.99 USD
Classic Nintendo Game:
Just Dance 2022 Standard Edition – Nintendo Switch NEW




RETURN POLICY: 
Returns will only be accepted if the item is in brand new condition with the original packaging that it was sent to you. If the item has been used it will not be accepted as a return. 
WE DO OFFER COMBINED SHIPPING IF YOU USE THE CART.  WHEN YOU USE THE CART THE SHIPPING WILL BE AUTOMATICALLY COMBINED AND DISCOUNTED FOR YOU.
RETURN POLICY
To be  eligible for a return, the item must meet these requirements: 
Not missing any parts or items that were included with the original packaging
Has original packaging
Item is unopened, unused and factory seals not broken for toy products
IF SEAL IS BROKEN ON ANY VIDEO GAMES, MOVIES, DVD, OR ELECTRONICS RETURNS WILL NOT BE ACCEPTED.
IF ITEM IS CLAIMED DAMAGED OR DEFECTIVE OUR TECHNICIAN WILL CHECK THEM TO MAKE SURE CLAIM IS ACCURATE.
PHONE CASES- WE STATE EXACTLY WHAT PHONE THE CASE WILL FIT. PLEASE DO NOT PURCHASE FOR A DIFFERENT PHONE AND THEN STATE IT DOES NOT FIT. IF IT FITS THE MODEL OF THE PHONE WE STATED IT WILL FIT YOUR PHONE OF THE SAME MODEL SO IT WILL BE SENT BACK AT YOUR COST.
Items must meet the above criterias for a return,  otherwise the item(s) will be returned to you at your expense and no refund will be issued. 


To return an item, you must contact us within 30 days of receiving the merchandise. Please inspect your merchandise the moment it arrives.  We will issue you a RA (Return Authorization) number and provide instructions for the return. Once the RA number is issued, your package must be  post-marked within 5 days of the return authorization date. If you exceed the above specified time frame (ie. Did not contact us 30 days after  receiving the merchandise or packages was not post-marked within 5 days of RA authorization date) or we receive an unauthorized refused package or  an undeliverable package, you will be subjected to a 20% restocking fee. The restocking fee is based on the merchandise total amount (shipping fee  not included). Items that are returned without a RA number are not eligible for a refund. Please note that refunds are given for the cost of the  merchandise (merchandise plus tax) only. Shipping charges are non-refundable for returns.