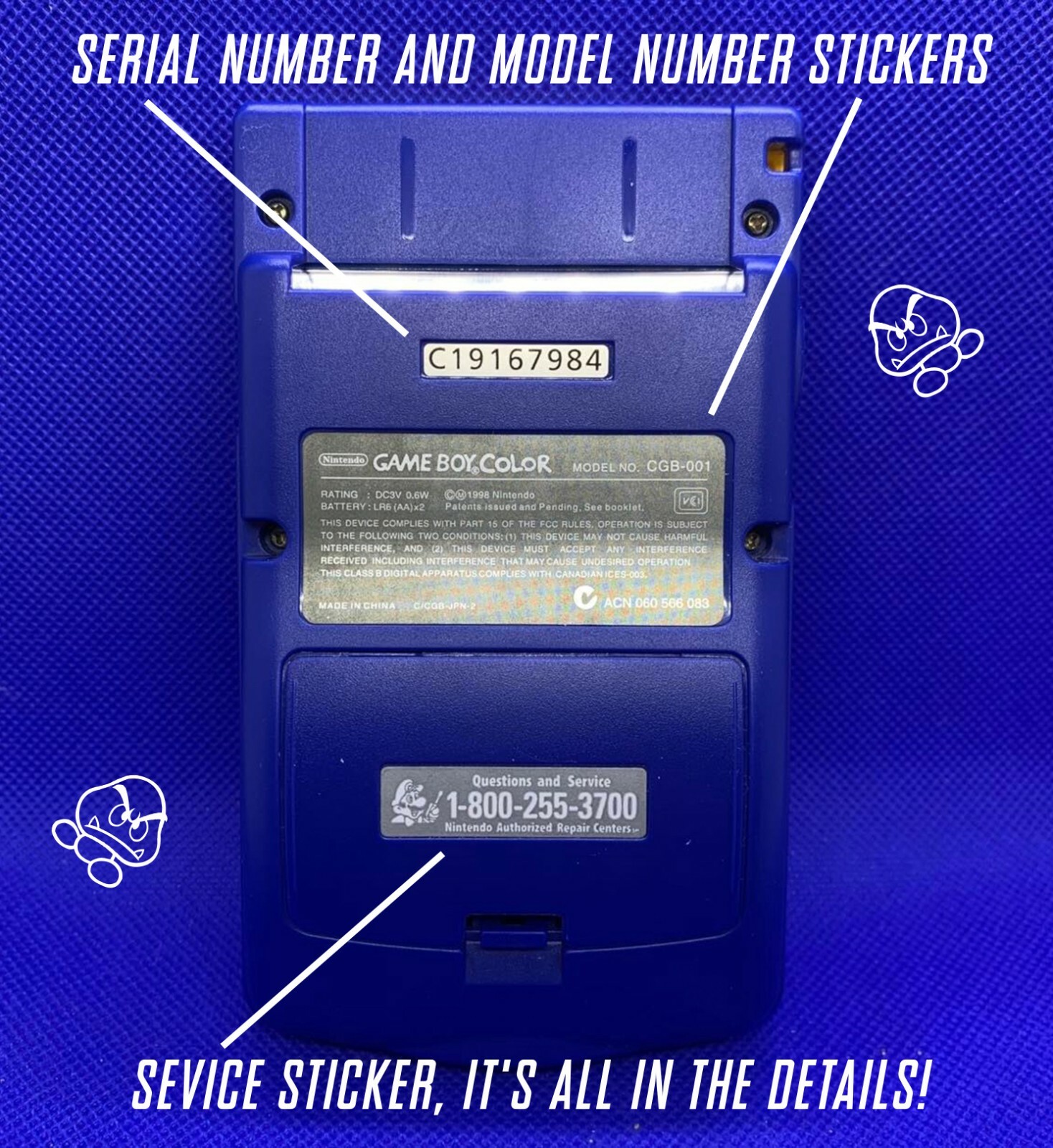 Price: 129.95 USD
Classic Nintendo Game:
GameBoy Color Pokemon Pikachu Edition Nintendo System GLASS LENS Game Boy GBC




This Game Boy Color Pokémon Pikachu Edition has been FULLY disassembled CLEANED, tested, and reassembled.  Entire system was gone through and works flawlessly.
When you purchase one of our Game Boy's our restoration process includes but is not limited too
The case shell was replaced with an accurate reproduction shell so your Gameboy is like NEW.
We save or replace (if missing) the serial number, model number, and service stickers in the back.  This is a step most restorers miss and adds the overall authenticity of the unit.  Take a look at other restorations and you'll often see this step missed.
Buttons and button pads inspected cleaned or replaced to ensure flawless use and responsive button touches
BRAND NEW LCD Glass screen lens installed (made of same material as cell phones).  Most other restorers use a cheap plastic lens.  We don't cut corners and use a GLASS lens to ensure longevity of the unit

Battery Terminals inspected cleaned and or replaced

All electronics have been inspected, cleaned, and gone through to ensure it works as it should.
So much nostalgia in such a tiny package.  We really go above and beyond to give you the best possible experience.
We use only the BEST products in our restorations to insure you're getting the most accurate Game Boy Color possible.  The only thing that is not original is the Glass Screen.  The plastic screens originally used scratched and clouded with use and age.  The Glass screen is the one upgrade/concession we make because it makes for a FAR better product.  Most restorers skip this step, and we rather spend a little extra, so the unit has a long life.
When possible, original serial number stickers are saved.  Sometimes though the serial number may not be perfect, but we rather keep the originality of the original Serial Number sticker.  If the sticker is missing or damaged beyond being saved it is replaced with an accurate reproduction.
Due to the new shell and painstaking attention to detail this unit is perfect.  The photos used are stock photos we restore A LOT of Game Boys and it's impossible to take photos of each one individually.  Each Game Boy presents very well but these are handmade products and minor imperfections may vary.   If This is a restored item, if you'd like to see your specific unit before I ship, please send me a private messenger and I'll work with you.
We stand behind our restorations.  If something breaks or isn't working properly, we're here to help!  Please reach out!!  At Retro Awesome we grew up playing on Game Boys and enjoy continuing all that joy for future generations!