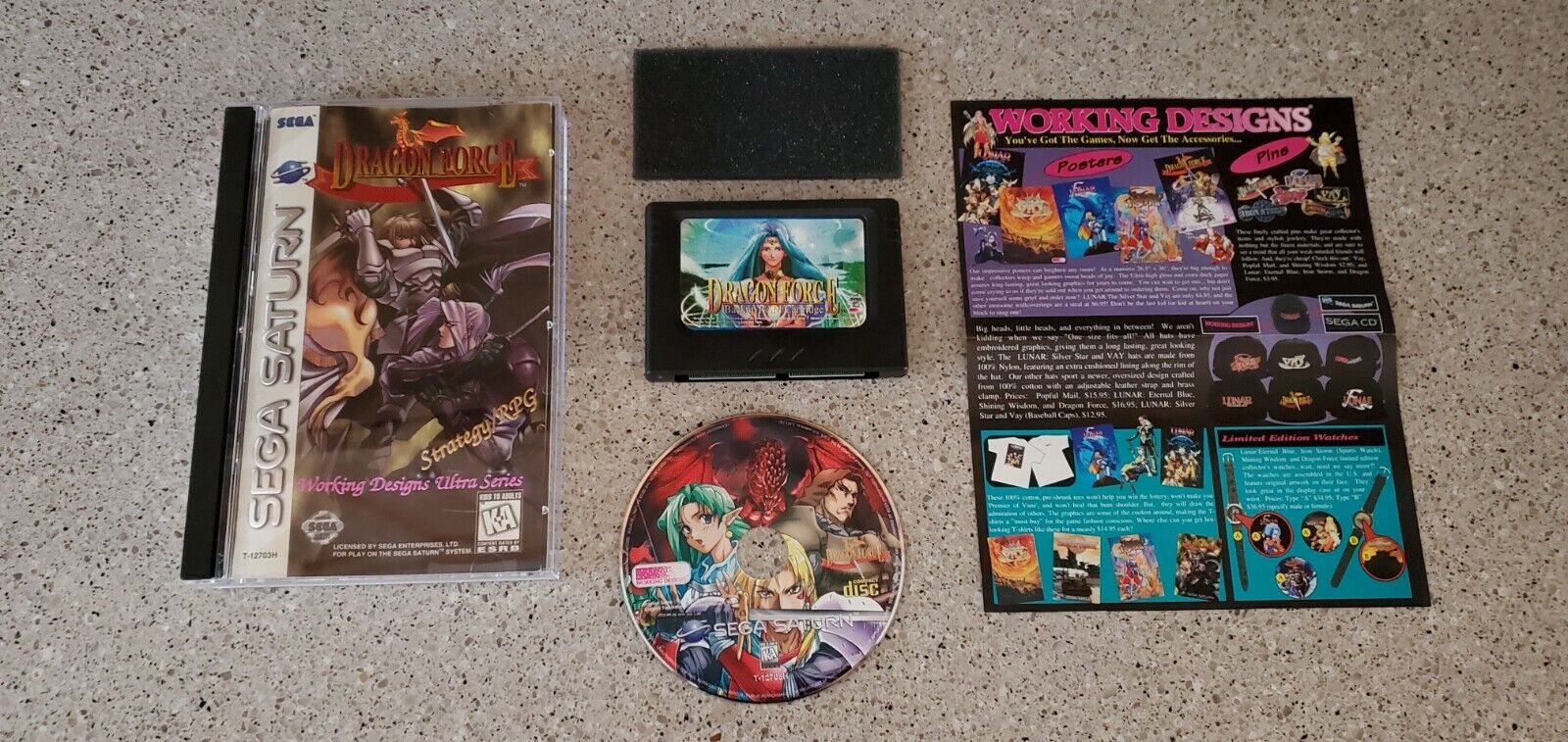 Price: 865.99 USD
Classic Nintendo Game:
Dragon Force Sega Saturn CD Complete CIB Case Manual Inserts RAM Cart & Sticker!
Dragon Force – Original Sega Saturn Video Game Disc, Case, foam block, RAM Sticker & Manual
Also included is a third party RAM cartridge with the original game sticker on it and the Working Designs advertisement insert. Both are in very good condition and free from any rips, tears, writing or marks (SEE PHOTOS).
Shipping Information: Items are shipped USPS and shipping is free! Items are usually shipped out one to two business days after winning bid is placed. Sorry NO International shipping! If you have any questions regarding the auction please do not hesitate to ask. I strive to have perfect customer service so please feel free to ask questions. Good luck and happy bidding!
 Check out my many other Video Game auctions including other rare Nintendo games!!!!!!!! (135713)