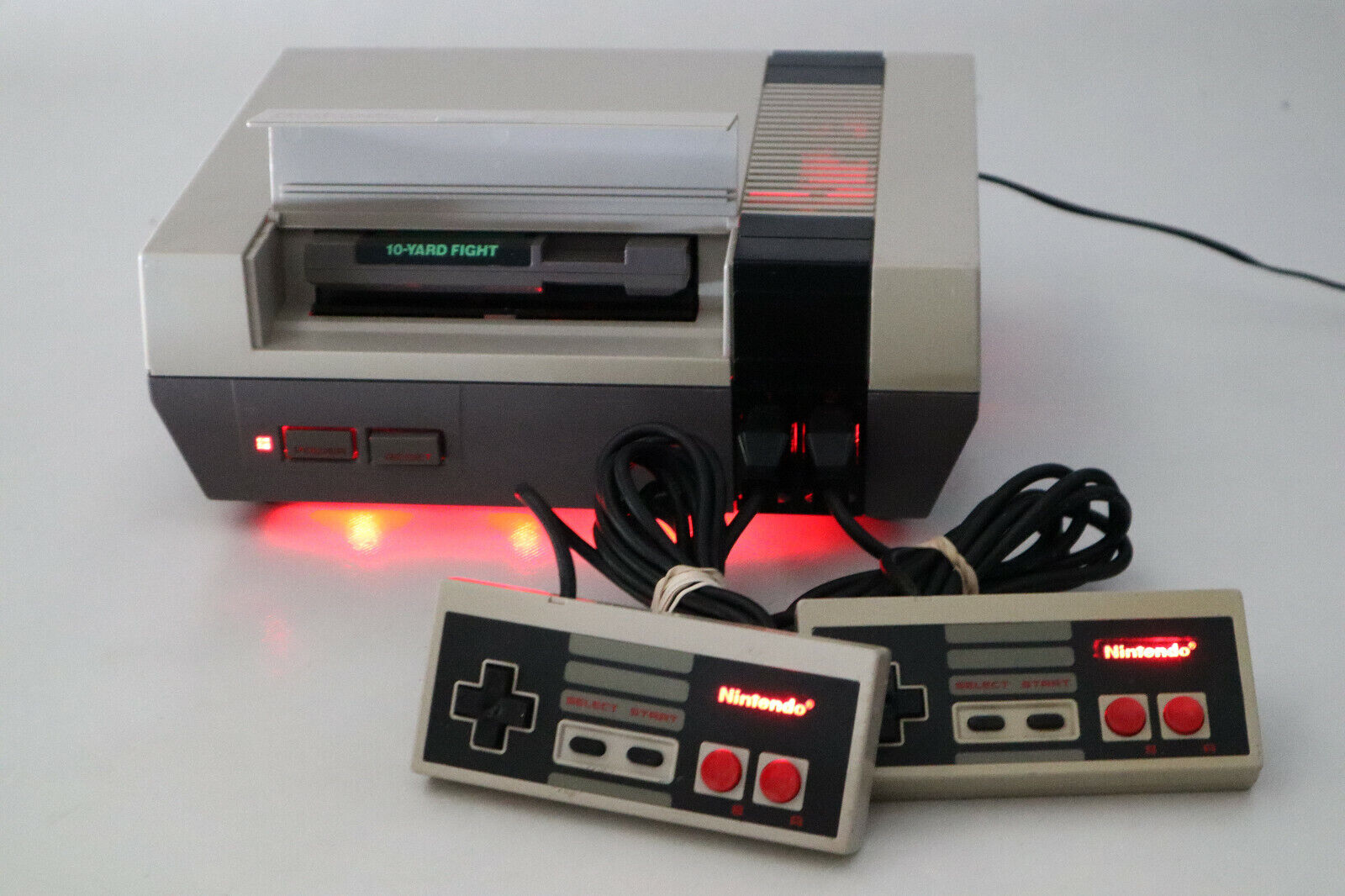 Price: 174.99 USD
Classic Nintendo Game:
Custom NES Nintendo Console LED MOD, 2 Back Lit Controllers, Recap, Watch Video
Using the mobile app? Copy this link into your browser:

Custom NES –

The console has been refurbished with new capacitors. LED lights with a remote control for bottom lighting effect, colors can be adjusted, go along with music or sound, and have dimming and lightning.

NES Controllers are back lit behind the Nintendo logo with a LED light
The Region Lockout Chip has been bypassed. This eliminates the common blinking light issue and allows unlicensed games as well as games from other regions to be played. 

The console plays games easily as long as the games have clean pins with light normal wear.