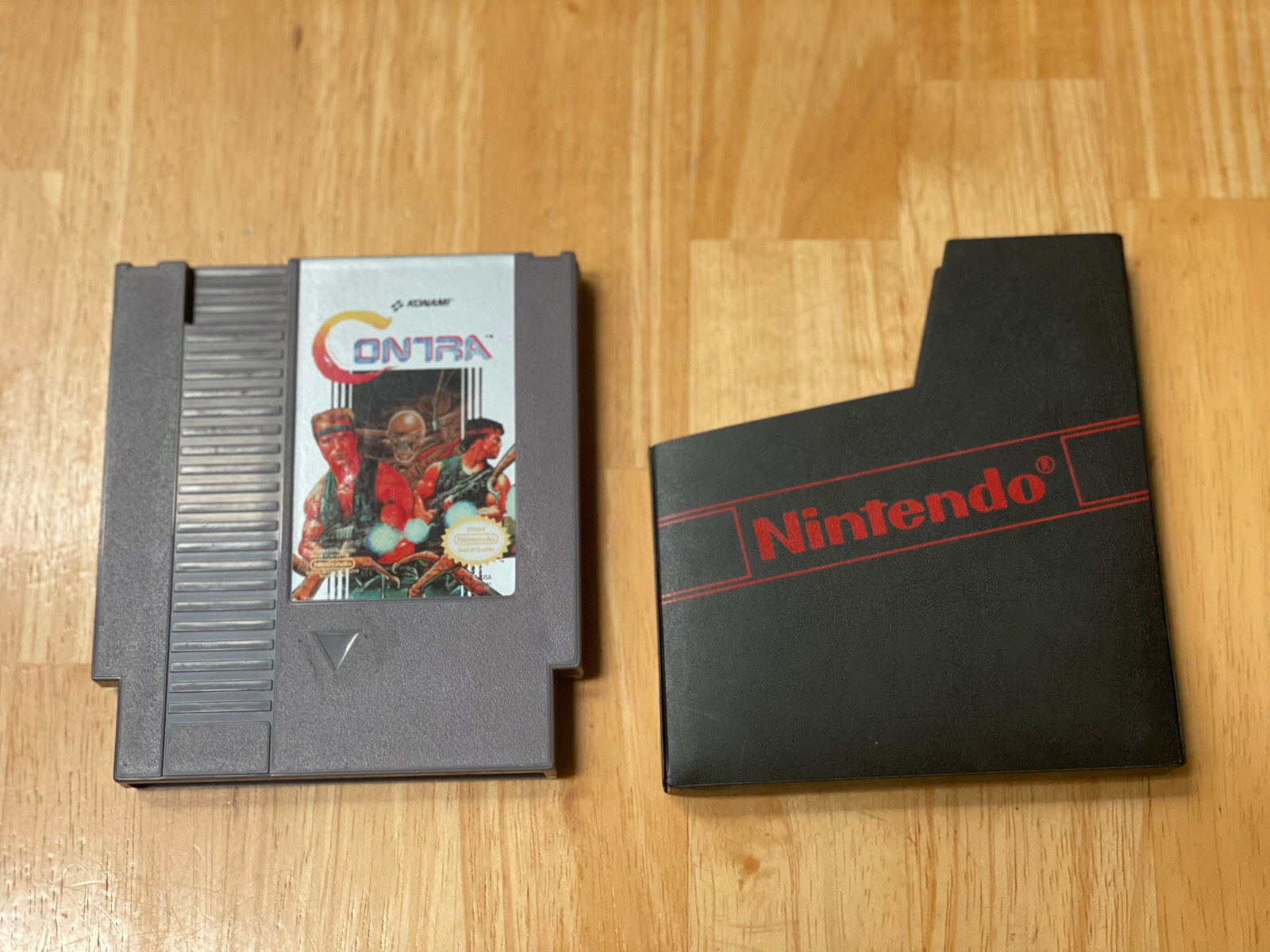 Price: 60.00 USD
Classic Nintendo Game:
Contra Nintendo Entertainment System NES 1988 Vintage VG CARTRIDGE Holder Tested




Pitted against the galaxy's fiercest for, you either win or the whole world loses.
The universe teeters on the brink of total annihilation at the hands of the vile alien war monger, Red Falcon. Earth's only hope rest with you, a courageous member of the Special Forces elite commando squad.
Your mission: Battle deep into the deadly Amazon Jungle, where the Red Falcon and his galatic henchmen have transformed ancient Mayan temples into awesome monuments deciated to mass destruction.
A multitude of weapons, from rapid-fire machine guns to high-tech lasers, are at your disposal as you swet blood, fighting past 3-D mazes, and more!
1 or two players
Rated E for everyone
This Game has been tested and comes with Holder
About Shipping:

Generally all of my purchased items are shipped USPS. If they are at a reasonable weight, item(s) will go First Class. In terms with books, and other media types under eBay Policy, shall go by Media mail. Please be advised on any magazines or other items that have advertising they are not permitted to go by media mail. Also, all baseball cards and same size, basketball, garbage pail kids,etc., will got to postal process via eBay. Please contact me if you have any questions.
If your items indicates 1-day Handling Time, please keep in mind my office runs 8am to 5pm PST (Saturday and Sunday may vary). So, please give me 24hrs to process your item. I will contact you handling issues do or if any comes along.
Thank You again for supporting my humble store and keeping me grow item by item. Please leave a comment your positive experience.