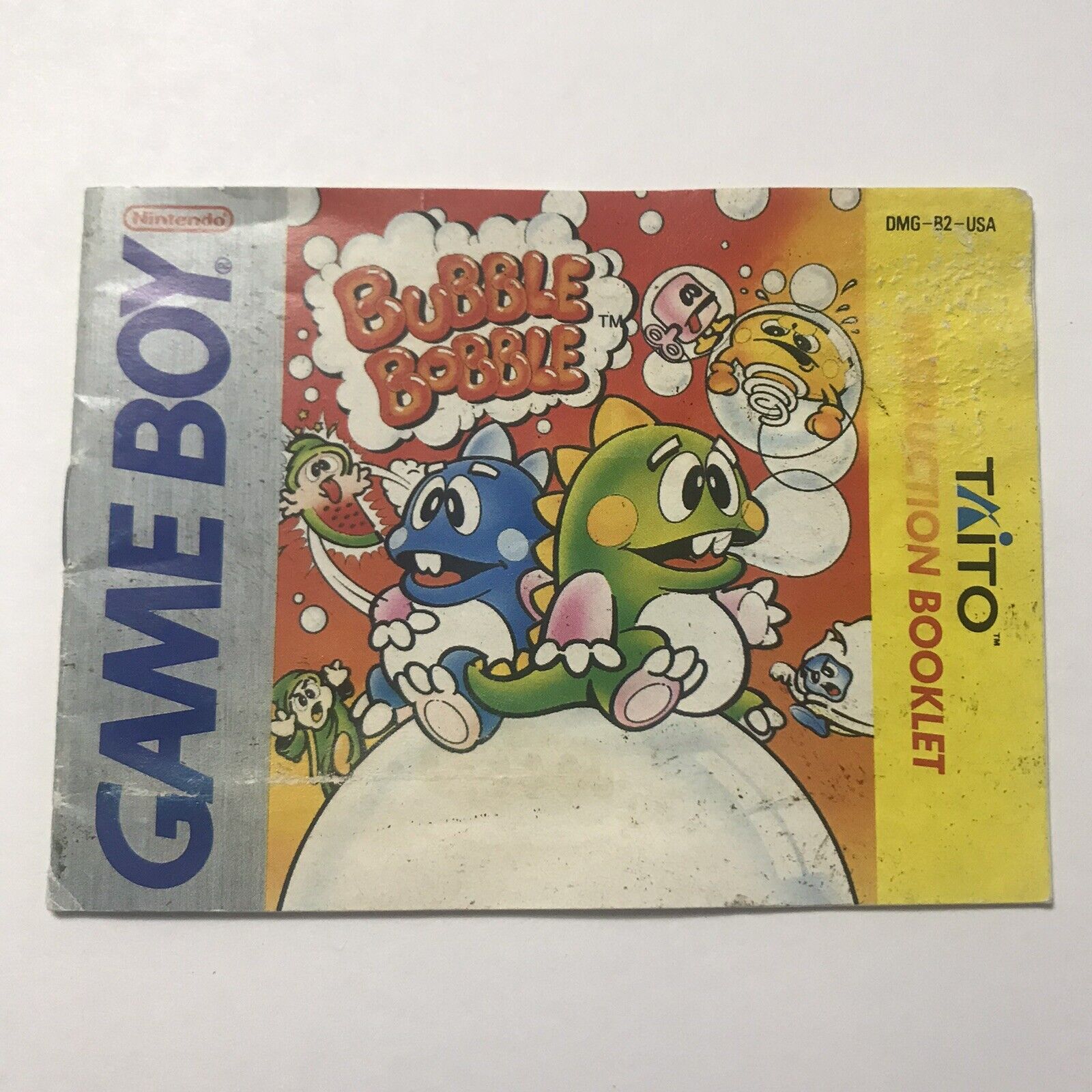 Price: 16.00 USD
Classic Nintendo Game:
Bubble Bobble Nintendo Game Boy Replacement Video Game Manual Only Vintage 1991
You will be purchasing a pre-owned, vintage 1991, Bubble Bobble – Nintendo Game Boy replacement game manual.  There is NO game or case, it's the MANUAL ONLY!  The front white top corner has water damage and tiny bubbles.  In order to list as many items as possible, we've decided to let our pictures do the talking.  If you have any questions about this item, feel free to ask and we'll get back with you as soon as possible.