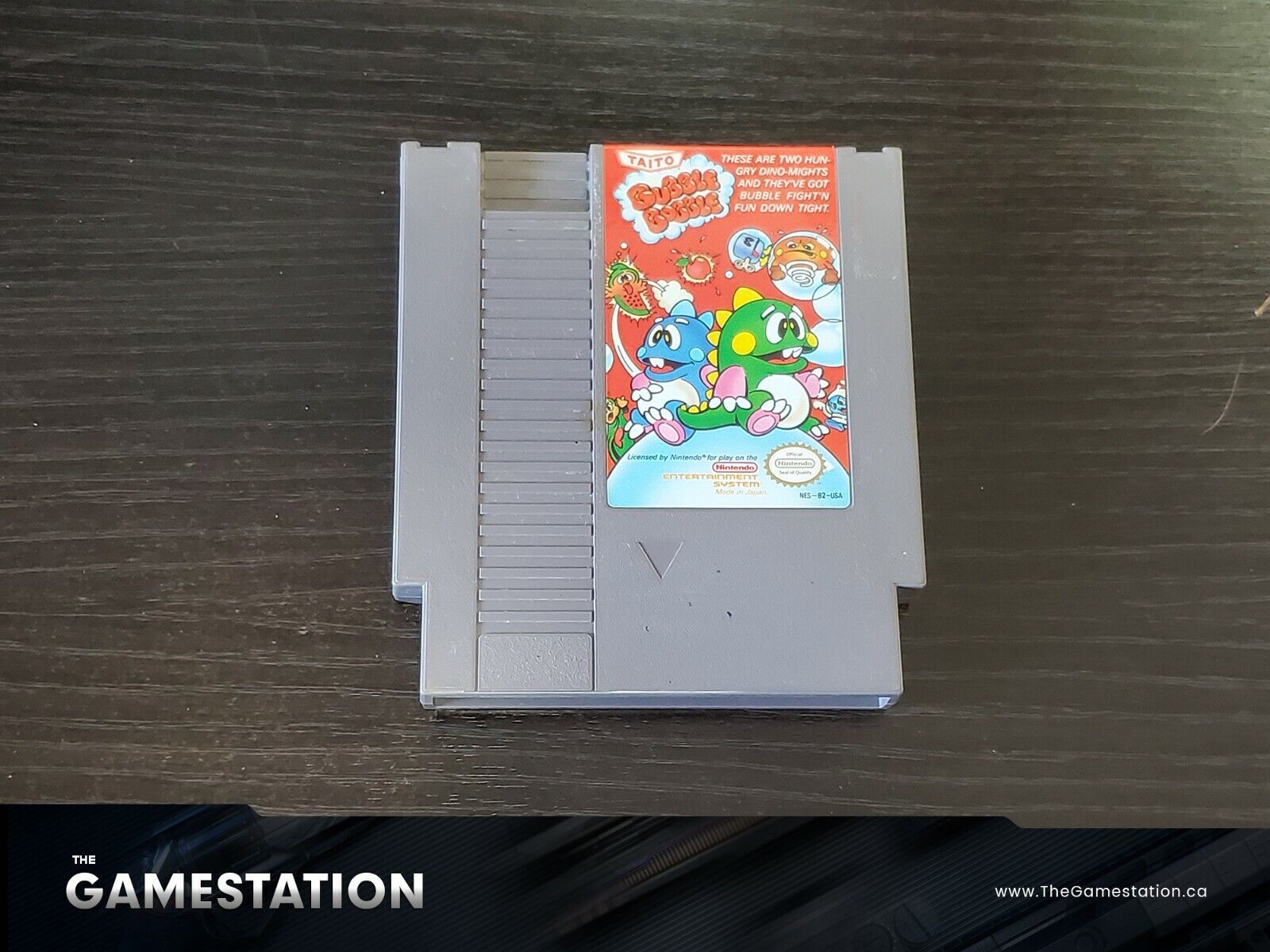 Price: 23.49 USD
Classic Nintendo Game:
Bubble Bobble (Nintendo Entertainment System) 100% Authentic [TESTED]
Buy with confidence – we have hundreds of positive reviews based on our commitment to customer satisfaction….its what we value most.
Thanks for shopping at The GameStation.
SHIPPING NOTES: 
– Orders ship within 24-48 hours weekends excluded. 
– All items are shipped with secure packaging to prevent damage.
– Delays in shipping may occur do to unforeseen conditions or acts of nature such as tornados or viruses – unfortunately this is out of our control. 
– If your order has gone far beyond the expected arrival date please contact us through our website or ebay and we will investigate the shipping situation. 
BUNDLE UP AND SAVE ON SHIPPING!!
For combined shipping please message us for details.