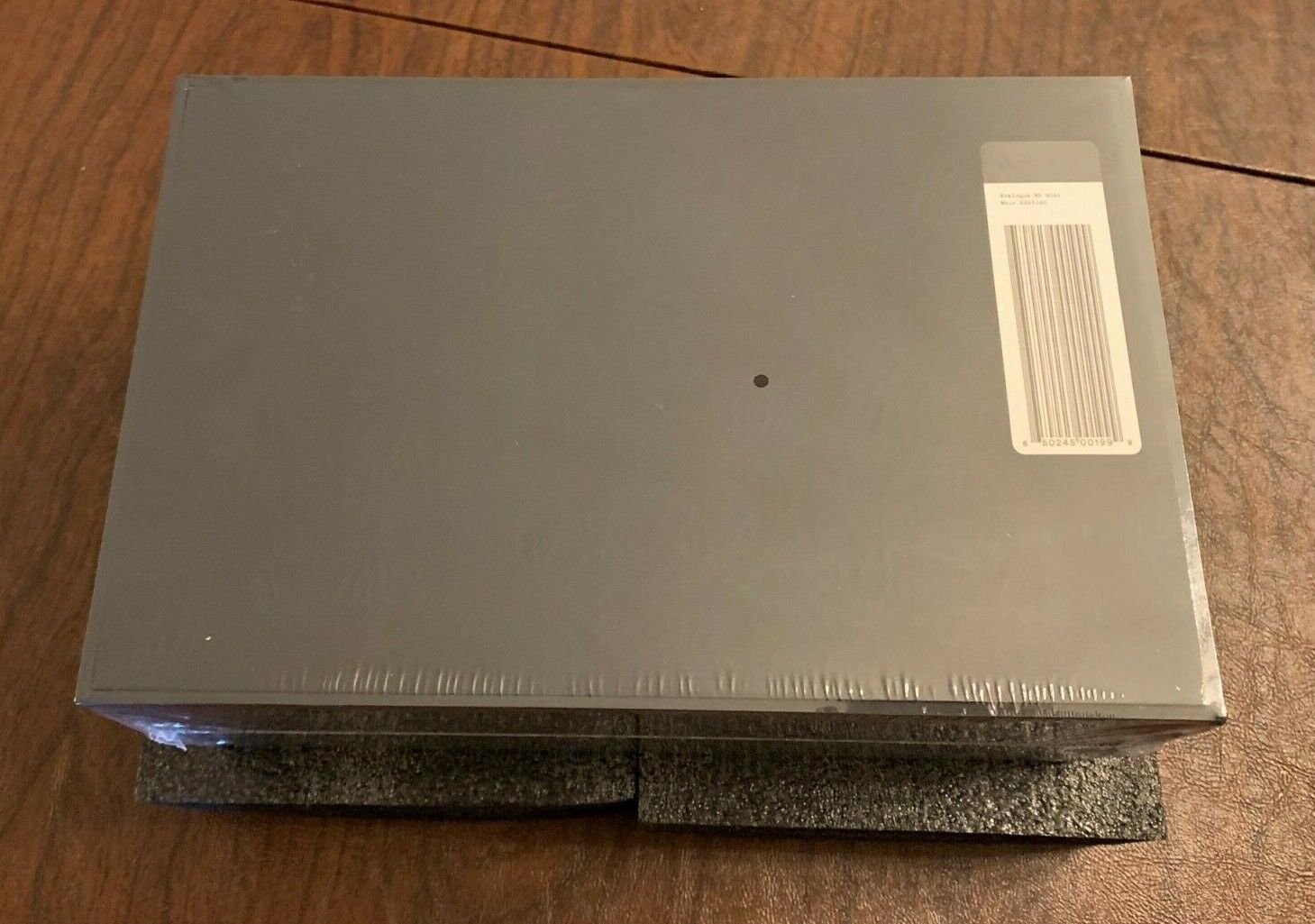 Price: 1,195.00 USD
Classic Nintendo Game:
Analogue NT mini noir v2 NES Nintendo Console Collectors Item Brand New Mint
Analogue NT mini noir v2 Final Edition
Brand New in Box Sealed
The ultimate way to play original NES games on your HD/4k TV! Nothing else compares to the quality of this beast.
Plays US and Japanese NES (Famicom) games. Item will be placed in another box for shipping protection.
Please review all pictures prior to purchase. If you need additional pictures or details please message me through eBay.
Item will be packaged with care to prevent damage and normally shipped within 24-48 hours.
Limited Edition
Nt mini Noir is anodized with a gun metal finish, features gold plated I/Os and transparent controller ports.
Multiple Out Ports
HDMI
RGB / Component / S-Video / Composite
Analog audio
Microphone input
Famicom expansion port
USB
Power
Includes
Analogue Nt mini [v2]
8BitDo N30 2.4g
HDMI Cable
USB Cable
Worldwide Multi-Region Power Supply
[100-240v, 50/60hz, USA/JPN/UK/EU plug-type]
Shipping Services 
=======================================================================================
(USPS) USA Priority Mail = FREE
(USPS) Worldwide Priority Mail = Calculated by eBay
(UPS) Worldwide Expedited = Calculated by eBay
** IMPORTANT PLEASE READ **
– Due to current world events, please be patient and allow plenty of extra time for delivery (especially international).
– Many distribution and customs hubs around the world are understaffed / backlogged. Consider UPS if you need it sooner.
– I do not use the Global Shipping program I ship all items myself to help prevent issues.
– More often than not the item will still get there in a timely manner but please be aware of these potential delays.
=======================================================================================