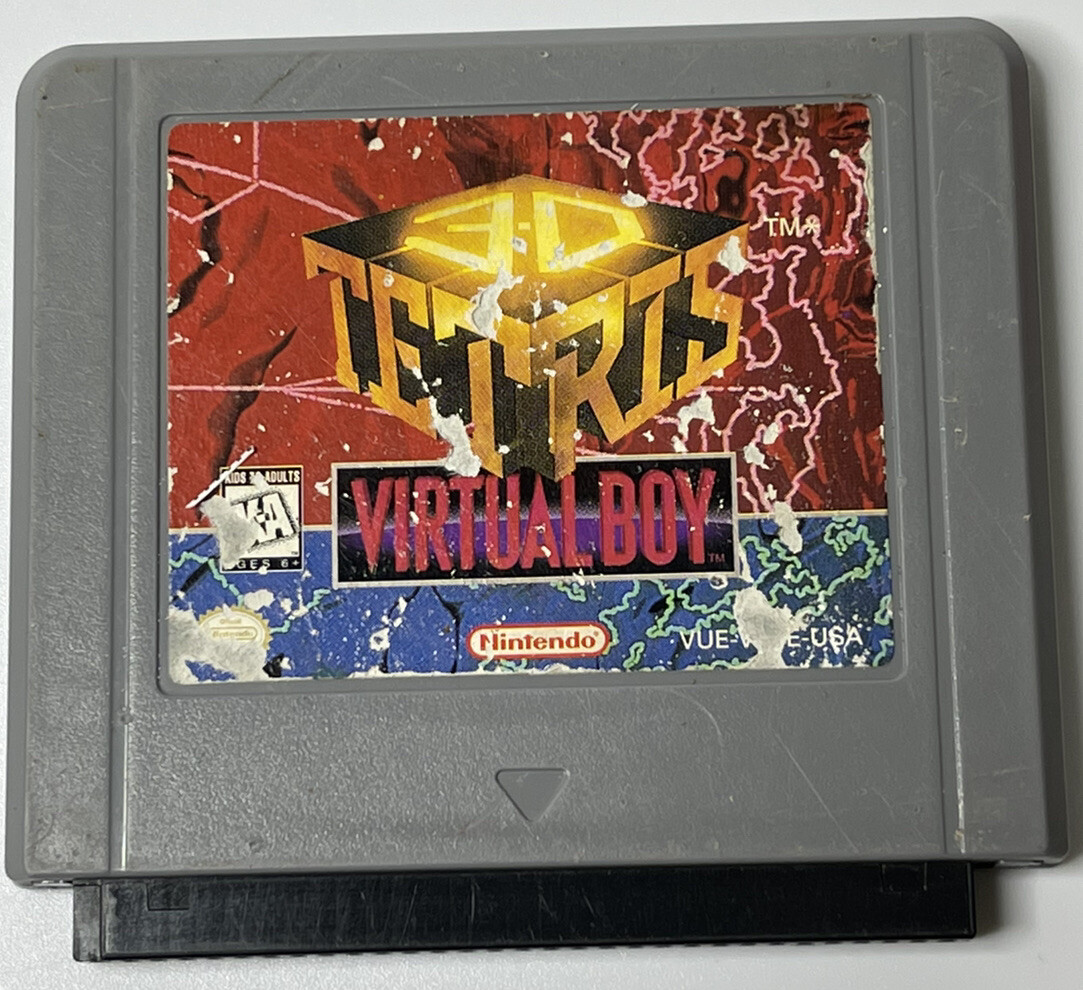 Price: 99.95 USD
Classic Nintendo Game:
3D Tetris (Nintendo Virtual Boy, 1996) (WORN CARTIDGE Only) Tested READ DESC
This has some worse than normal wear on the label and some scratches on the cartridge plastic as you can see. It is tested and works perfect but I would say this is a fan of the game's copy. Not exactly I collectors copy and the price reflects this.
WE DO NOT GIVE PARTIAL REFUNDS so we record the testing (IF APPLICABLE), shipping and returns of all of our items to prevent fraud. If a buyer tries to steal this item we upload all 3 videos to YouTube and send the links to them in the claim and they have sided with us 100% of the time on our 3 eBay accounts. We also put warranty stickers on during the videos in places where you have to take screws out to take the item apart which is what eBay recommended us do to make it obvious it was taken apart just incase we have to prove it's been tampered with to make it easier to fight our case. I'm sorry good eBay buyers have to read this but thieves have taken food off my family's plates to many times.
Most of the time we ship out same business day as long as you order BEFORE 3:30 PM CT Mon-Fri or BEFORE 10:30 AM Sat. If not it is the next day. If that is important to you please message me to make sure I'm at my office to ship out that same day please.