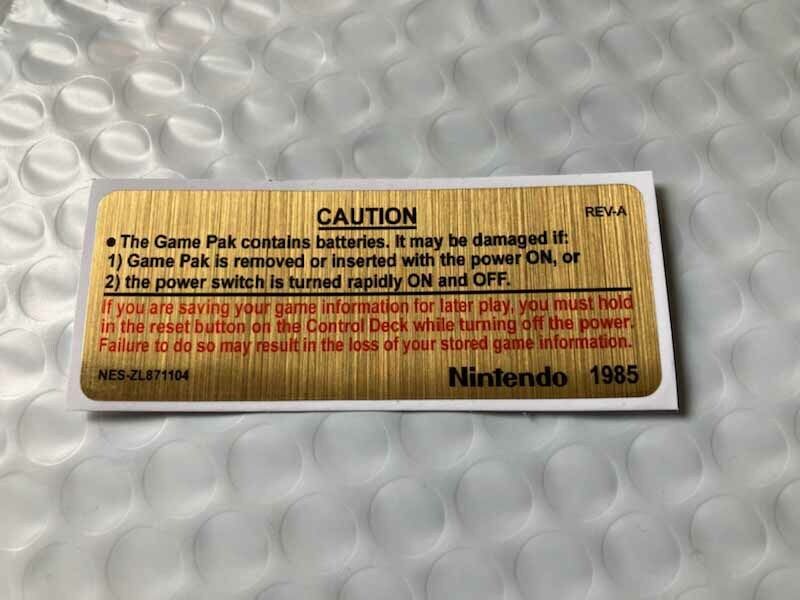 Price: 4.25 USD
Classic Nintendo Game:
1x NES Gold Caution Label Replacement Cartridge Sticker
This is a brand new replacement sticker for the back of the NES cartridge. It is a gold version that is on the back of games that have a save battery. This sticker is a brushed gold. The pictures show what the original looks like compared to ours. Labels will be shipped in a regular envelope and will not include tracking.

Labels should be applied to a clean surface. If there is still sticker residue on the cartridge you will want to clean that off before applying the new one.