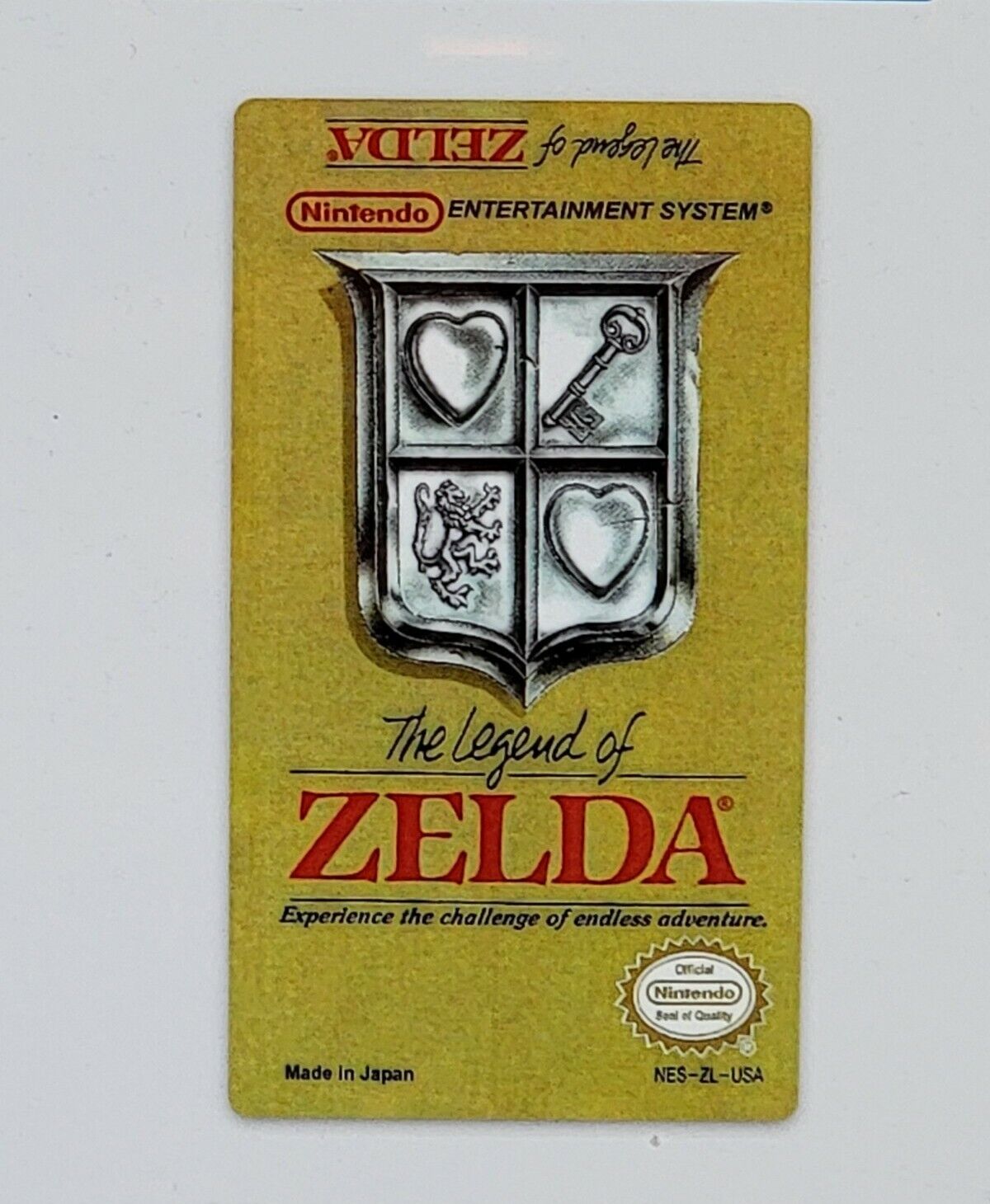 Price: 17.76 USD
Classic Nintendo Game:
1 NES Nintendo Entertainment System The Legend of Zelda Game Pak Cartridge Label
1(ONE) Nintendo Entertainment System (NES) THE LEGEND OF ZELDA Game Pak Cartridge Replacement Label ONLY. 
These labels were on the original Zelda Game Paks released here in the USA and around the globe!
Featuring the classic Nintendo The Legend of Zelda Gold Color & Shine! 
Make your NES Game Pak Cartridge shine like new again with this High Quality, Die Cut Label! 
These GOLD Game Pak labels are Die Cut, Colored and Sized Identically to match the originals.
Your Label will be securely packed & shipped immediately!
FREE SHIPPING IN THE USA!
*** THIS ITEM IS IN PRODUCTION AND WONT SHIP OUT UNTILL MONDAY, JULY 19TH 2021 AT THE EARLIEST ***
If you have any questions please feel free to send me a message here on eBay! 


Thanks, Steve = )